Kiss And Motley Crue Team Up For Summer Tour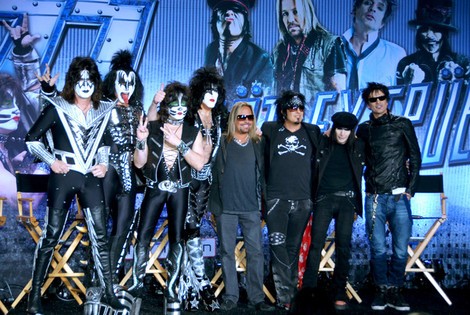 Kiss and Motley Crue are uniting to thrill rock fans with a joint tour this summer.
 
The music legends will hit the road for a 40-date trek across America starting July 20th and the bands will play 90-minute sets each.
 
The tour comes 30 years after the groups last teamed up on the road, and the rockers can't wait to work together once again.

Motley Crue's Vince Neil says, "These guys are the baddest band in the f**king world. Our very first tour was with (KISS in) 1982. To be able to do it now is amazing."

Kiss frontman Paul Stanley adds, "Seeing them on stage, it was obvious back then that this was the next big thing.

"We talk about bang for buck, this will be the definition of bang for buck on this tour. If you want to see more bombs and artillery, you'll have to check out the military."