Kirstie Alley Makes A Dramatic Catwalk Debut During Fashion Week (Photos)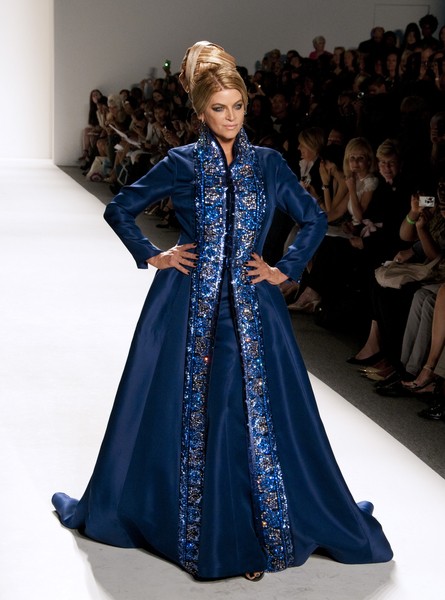 Kirstie Alley strutted her stuff during Mercedes-Benz Fashion Week yesterday, wearing a larger-than-life creation by longtime designer pal Zang Toi.
She walked the catwalk in a navy blue gown accentuated with multi-colored beads. She told Entertainment Weekly earlier this week, "I wanted something really beautiful...he just has the most beautiful clothes, period."
Alley, who recently dropped 90 pounds after competing on "Dancing With The Stars," piled her hair on top of her head to top off the look.