Kirsten Dunst Wears A Big Ol Sports Bra Underneath A Black Lace Dress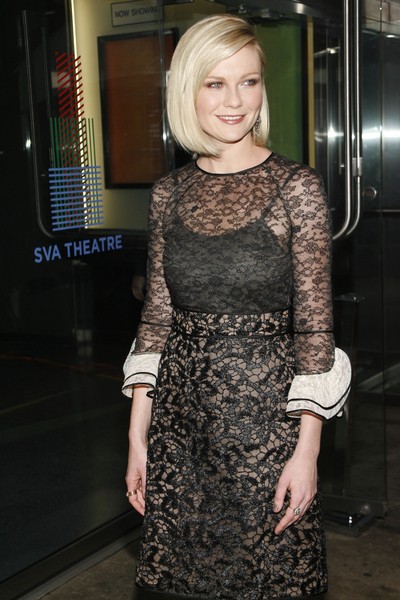 Kirsten Dunst appeared at the "All Good Things" New York City premiere yesterday wearing a very unflattering dress. In addition to the white cuffs, the dress reveals what looks to be a sports bra underneath. If you're going to show undergarments, make sure they're sexy!
The wealthy heir to a prominent real-estate magnate becomes caught up in a high-profile murder investigation in "All Good Things," inspired by the real-life case of Robert Durst, who was suspected of murdering his wife, Kathie, after she vanished without a trace in 1982.

Warned by his father (Frank Langella) that the common girl (Dunst) he loves will never be accepted into high society, the young scion (Ryan Gosling) throws caution to the wind and marries her regardless. Later, when the girl disappears and politics enter the picture, a suspicious series of deaths leave a haunted cop convinced that the truth is closer than anyone realizes.

Philip Baker Hall and Jeffrey Dean Morgan star in this period mystery written by Marc Smerling and Marcus Hinchey, and directed by Andrew Jarecki.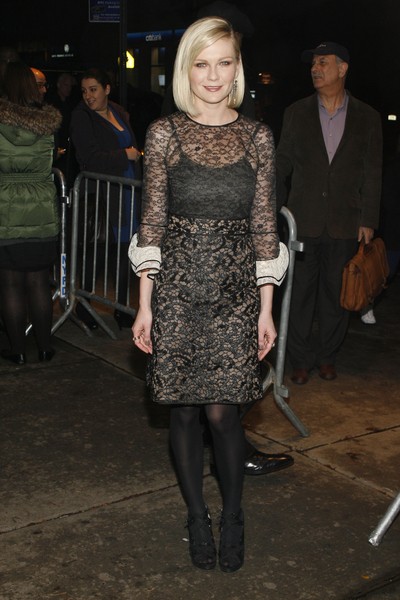 Click for more great Kirsten Dunst pictures: