Kirsten Dunst Doesn't Mind Doing 'Nerve-Racking' Nude Scenes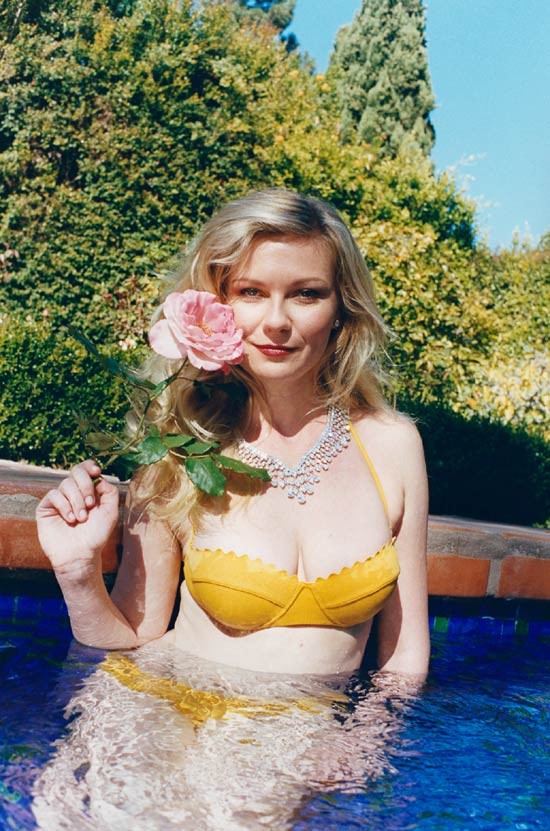 Kirsten Dunst sat down with director Sofia Coppola for an interview in the new issue of W Magazine, revealing that she's got no problems stripping off on camera. She also says she believes that aspiring actresses who fall prey to the proverbial "casting couch" pretty much deserve it.

Coppola, who directed Dunst in The Virgin Suicides in 2000, asked her friend what she'd be doing today if she wasn't acting.

"I love interior design -- maybe I'd do that, but if I did an interior, I'd want to live in it. I would stick to a creative job," she said.

Dunst is still acting though, with a career that's going strong thanks to being very scrutinous over the roles she takes. She doesn't mind doing nudity ("I don't mind it if it feels appropriate for the film, but it's never not nerve-racking"), and since she's so picky and only does a few films a year she's found that she gets more respect from industry bigwigs.

"I don't give off that vibe," she says. "I think you court that stuff, and to me, it's crossing a boundary that would hinder the trust in your working relationship."

Coppola baited her pal on a few questions during the guest interview, like asking who her "style heroes" are (Coppola is one), and asking if she's ever worked with a director she didn't care for.

"It takes all the fun out of what you do," she explains. "You just get through it instead of having a meaningful experience."

Dunst stars in the upcoming The Two Faces of January, which hits theaters in May.

Check out more of Kirsten in the new issue of W and at W Magazine.com.