Kirsten Dunst Bans Prudish Dad From Seeing Raunchy 'Bachelorette'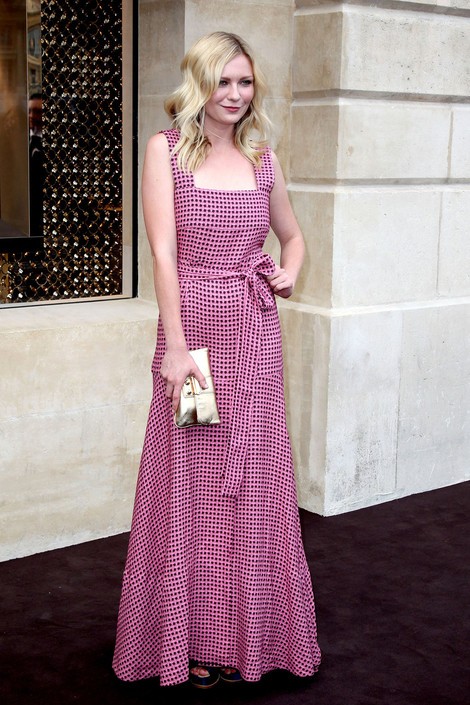 Kirsten Dunst stars alongside Isla Fisher and James Marsden in new movie "Bachelorette" about a bachelorette party that spirals out of control. And Dunst's dad isn't allowed to watch it.
In one scintillating scene, Dunst's character has sex in the bathroom of a strip club, and she has warned her dad to stay away from the movie.
 
"I can't do that to him. I didn't even tell him there was an LA premiere. And I was like, 'Yeah, dad - don't even try getting it on iTunes because you will not like this movie. You're a prude. You will hate it. I know you!'" she told E! News.
Isla Fisher and Lizzy Caplan also star in the comedy about three dysfunctional friends who attempt to leave the past behind while serving as bridesmaids at the wedding of a woman (Rebel Wilson) they mocked mercilessly back in high school.