Kirk Franklin Tour Dates With Mary Mary, Plus Numerous Appearances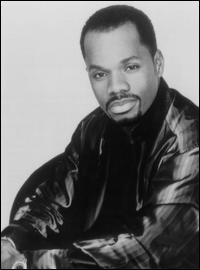 Kirk Franklin
will embark on a national tour in support of his latest CD
Hero
, kicking off February 28 in Cleveland, New Jersey and continuing throughout the summer with stops in Los Angeles, New York City, Atlanta, Las Vegas, Chicago, Detroit and Washington, DC among others. Kirk, the biggest selling gospel artist in the SoundScan era, is well-known for his dynamic and energetic performances, which have included two hugely successful 'Hopeville Tours' in the past few years. On the new tour, the gospel dynamo will perform selections from his sixth CD Hero, which debuted in the No. 1 position on two Billboard Magazine charts - Top Gospel Album and Top Christian Albums - and continues to maintain the top positions respectively. In the spirit of the CD's title, Franklin also plans to celebrate and honor 'hometown heroes' in each market he performs in. Fellow Grammy Award-winning, platinum-selling gospel duo
Mary Mary
will be joining Franklin on the tour.

The year has just begun and Kirk has already received award recognition for this latest works. The multi-talented artist received a Best Gospel Performance nod from the 2006 Grammy Awards for his No 1 hit single 'Looking For You.' The Grammy's will be announced live at the Staples Center in Los Angeles on February 8th on CBS. Additionally, he just received a 2006 NAACP Image Award Nomination for Outstanding Gospel Artist (Traditional or Contemporary) with winners being announced on the national broadcast airing March 3 on FOX.
Aside from touring and attending award shows, the community-minded side of Kirk will keep him busy this year, as well. As newly-named Ambassador to The Children's Defense Fund (CDF), Kirk Franklin will host and star in a concert this summer to raise funds to support the work of the organization. The benefit coincides with the tenth anniversary of CDF's 'Stand for Children' to build a movement to Leave No Child Behind. Franklin will unite fellow music industry leaders in a concert at the MCI Center in Washington, D.C. on Saturday, July 8, to provide a voice for better policy choices affecting the 37 million Americans, including 13 million children living in poverty. The proceeds will directly benefit the Children's Defense Fund, a private, nonprofit organization that for more than 30 years has provided a strong, effective voice for all the children in America who cannot vote, lobby, or speak for themselves. Both Franklin and CDF hope to mobilize thousands to stand for justice for children and the poor through rallies and other activities planned for that weekend. Visit childrensdefense.org to learn more about CDF's research, public policy initiatives, programs and outreach throughout the country.
In addition to the tour, Kirk is gearing up for numerous television appearances in 2006 following last year's full schedule of television appearances which included 'Oprah,' 'Live with Regis & Kelly,' BET's 'Lift Every Voice,' 'Bobby Jones Gospel,' '25th Anniversary Special' and the network's No 1 rated show, '106 & Park,' to name a few. Some of the upcoming television appearances planned to date include the 21st Annual Stellar Awards (televised in syndication from January 28 through March 5), 'Soul Train' (February 4), BET's 'Celebration of Gospel' (February 23) and The Trumpet Awards (April 2006). Kirk will also handle co-hosting duties and perform for the 37th Annual Gospel Music Awards (formerly the Dove Awards) from the Grand Ole Opry House in Nashville on April 5 (nationally televised in syndication in April and May). Kirk (along with
Rebecca St. James
) will announce the nominations for the GMA Music Awards on Wednesday, February 1 at the Hilton Suites in Downtown Nashville.
Prior to departing on tour in February, Kirk will celebrate 10 years of marriage with his wife Tammy by renewing their wedding vows during a private celebration later this month. The loving twosome is featured on the current cover of Ebony Magazine's February issue in the publications' annual feature on the '10 Hottest Couples.'
Don't miss what is sure to be one of the most exciting and worship-filled gospel tours of the year!
KIRK FRANKLIN 2006 'HERO TOUR' DATES
2/28/2006 Tue Cleveland State Theatre
3/2/2006 Thu Cincinnati Music Hall
3/3/2006 Fri Detroit Fox Theater
3/4/2006 Sat Chicago Arie Crown
3/5/2006 Sun Milwaukee Milwaukee Theatre
3/7/2006 Tue Raleigh Progress Energy Center
3/9/2006 Thu Columbia, S.C. Township
3/10/2006 Fri Jacksonville Perf Arts Ctr.
3/11/2006 Sat Lakeland Carpenters Church
3/12/2006 Sun Miami James L Knight Ctr
3/14/2006 Tue Greensboro, NC Special Events Center
3/16/2006 Thu Richmond Landmark Theatre
3/17/2006 Fri Charlotte Crickett Arena
3/18/2006 Sat Hampton Hampton Coliseum
3/19/2006 Sun Atlanta Civic Center
3/21/2006 Tue Huntsville, Tx Johnson Coliseum
3/23/2006 Thu Beaumont Ford Park Arena
3/24/2006 Fri Jackson, Ms Coliseum
3/25/2006 Sat Baton Rouge Southern University
3/26/2006 Sun Austin Frank Erwin Ctr.
3/28/2006 Tue Pheonix Dodge Theatre
3/30/2006 Thu Las Vegas Alladin Theatre
3/31/2006 Fri L.A. Kodak Theatre
4/1/2006 Sat Oakland Paramount Theatre
4/2/2006 Sun Sacramento Convention Ctr.
4/6/2006 Thu Kansas City Music Hall
4/7/2006 Fri Indianapolis Murat Center
4/8/2006 Sat Louisville Byck Arena
4/9/2006 Sun Dayton Convention Ctr.
4/11/2006 Tue Newark Symphony Hall
4/13/2006 Thu Bridgeport Harbor Yards
4/14/2006 Fri Worcestor Centrum Ctr.
4/15/2006 Sat Buffalo HSBC Arena
4/16/2006 Sun Philadelphia Academy of Music
4/20/2006 Thu Wash D.C. Constitution Hall
4/22/2006 Sat N.Y. Radio City
4/23/2006 Sun Baltimore Baltimore Arena
4/27/2006 Thu Columbus, Oh Main Auditorium
4/28/2006 Fri Grand Rapids Van Andel Arena
4/29/2006 Sat Chicago Chicago Theatre
4/30/2006 Sun Detroit Fox Theatre