Kings Of Leon's Drug Binges Affected Bedroom Antics

Rockers Kings of Leon were so high on drugs at the start of their career, the bandmembers often struggled to perform in the bedroom.

The "Sex On Fire" hitmakers, comprising brothers Nathan, Caleb and Jared and cousin Matthew Followill, have admitted they would often enjoy drug and booze binges at the start of their success.

They have since cleaned up their wild-living ways, but the rockers admit they used to take so many narcotics their love lives flopped.

Frontman Caleb tells Britain's News of the World, "We would wake up at 3pm, sound check, have dinner and drink two bottles of wine. We would drink another before we went on stage, take a bunch of pills, drink another bottle on stage followed by a bowl of cocaine. And we didn't understand why we couldn't perform in bed!"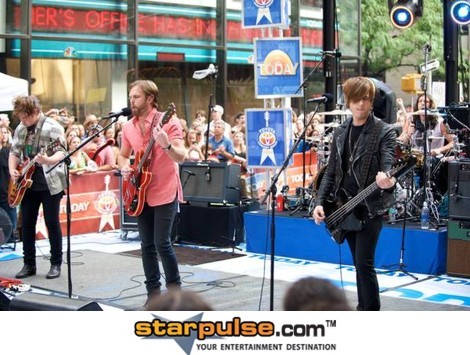 Click for more great Kings of Leon pictures: