Kings Of Leon Turn Down 'Glee' And 'Ugly Betty'

Rockers Kings Of Leon turned down guest appearances in Ugly Betty and Glee over fears they would be accused of "selling out".

TV bosses behind Ugly Betty once approached the group and asked them to appear as themselves in a special episode, while the producers of Glee wanted to theme a one-off episode around the band's music.
 
However, bassist Jared Followill admits they rejected both opportunities in a bid to retain their integrity. He tells Britain's NME.com, "We got an offer to appear on an episode of Ugly Betty. They wanted us to play ourselves. We were supposed to come in and help her out with some problem or other. We could have sold out so much more. We turn stuff down constantly."

Asked about a request from the producers of Glee, he adds: "I've never seen that show. Apparently everyone loves it. We had some people call us up wanting to know if we'd allow Use Somebody to appear in the trailer... I was like, 'Man, don't even waste your energy.'"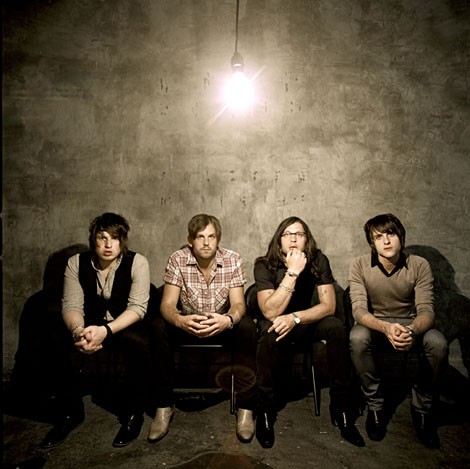 Click Here For More Kings Of Leon Pictures