Kings Of Leon Drummer Nathan Followill Breaks Ribs In Tour Bus Crash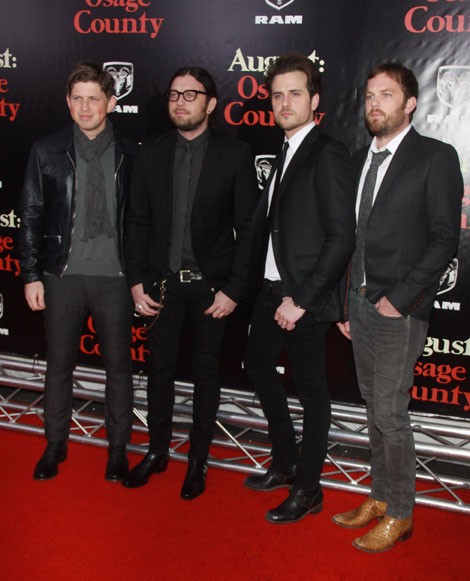 Kings of Leon drummer Nathan Followill was hospitalized on Sunday after his band's tour bus crashed following a show in Boston, Mass.
The band released a statement on Facebook, writing: "The band was en route to their hotel after their show in Boston when a pedestrian jumped in front of their tour bus, causing the bus to stop short, injuring Nathan Followill.
 
"Nathan is being treated for broken ribs, but is doing well. The band will postpone the show that was planned for TONIGHT, August 10th, until further notice. Refunds for ticket holders will be available at point of purchase."
The band was forced to postpone the evening's show in Saratoga Springs, N.Y.
Followill's brother Jared wrote on Twitter: "So sad this a.m.. Bus accident last night. Nathan has broken ribs. This was the most fun tour in a while. We'll be back ASAP. #GetWellNate."
Nathan added: "Thank you for all of the get well soons. I'm a little banged up but will be back better than ever."
The band's "Mechanical Bull Tour" is slated to finish its North American tour in October before heading to Mexico.