Kings Of Leon Cancellations Could Cost Over $15 Million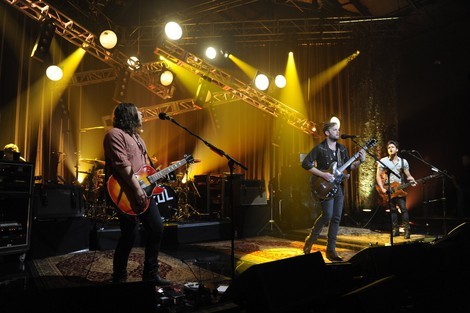 It's a good thing Kings of Leon insured their tour. The band cancelled the rest of their North American appearances after Caleb Followill suffered from a bout of exhaustion. The cost of those cancellations? Rolling Stone reports that it could cost insurer Lloyd's of London over $15 million.
Ticket holders, promoters, and venues will all have to be repaid for the lack of a performance at 29 shows. 
Since the cancellations, rumors have been rife that Caleb will be ushered into rehab for alcohol and drug abuse. Jared Followill recently tweeted: "I love our fans so much. I know you guys aren't stupid. I can't lie. There are problems in our band bigger than not drinking enough Gatorade"