'King Kong', 'Creature' To Join Universal Studios Hollywood In 2010

King Kong
, among the screen's most powerful and enduring icons, will re-emerge on the famed and newly upgraded Universal Studios Hollywood Studio Tour in summer, 2010 as a thrilling and ground-breaking 4-D multi-sensory marvel, a new signature attraction for Universal Studios Hollywood.
The new
King Kong
attraction, based on the Oscar®-winning 2005 Universal Pictures film, will combine thrilling visceral effects with the world's largest Surround Digital projection system to create a next-generation theme park experience.
Larry Kurzweil, President and Chief Operating Officer, Universal Studios Hollywood, said: "
King Kong
has been an integral part of Universal Studios Hollywood for decades and, after last year's fire, we knew he had to be resurrected for our Studio Tour guests. We're very excited to announce that not only are we re-introducing
King Kong
, but we've completely re-imagined the experience and will incorporate this legendary icon into a truly innovative Studio Tour attraction."
In the new attraction, guests will don special glasses as they enter a darkened soundstage aboard the Studio Tour trams and will be transported— via the magic of Surround Digital 3D projection —deep into the dark heart of the world of Skull Island. They'll survive a close encounter with a swarm of monstrous bats, only to be confronted by the terrifying presence of Kong himself. Suddenly, an enormous, ravenous 35' tall dinosaur will challenge Kong and guests will feel their trams jolt, roll and shudder as they find themselves caught in the middle of a ferocious showdown between the great ape and the giant lizard. The action will immerse guests in the battle between the two colossal predators.
A previous
King Kong
attraction was introduced at Universal Studios Hollywood in 1986 and remained a much-admired part of the Studio Tour until it was destroyed last year.
King Kong
, known as "the eighth wonder of the world," has been called "the experience for which movies were invented." Since first appearing on the screen in the
1933 original classic
, "
King Kong
" has been re-made twice (
1976
,
2005
), each time on a tremendous scale, earning a total of seven Oscar and three Golden Globe® nominations.
Most recently, the 2005 version took the best elements of the original "
King Kong
" story and adrenalized them with up-to-the-minute effects magic and the alchemic talents of a superlative group of filmmakers, cast and crew. Released to critical acclaim in late 2005, "
King Kong
" was a worldwide box office hit and, with DVD sales, earned well over $700 million, becoming the fourth-highest grossing movie in Universal Pictures history.
The arrival of the new
King Kong
experience will follow major enhancements to the Studio Tour. Universal Studios Hollywood will introduce an upgraded Studio Tour experience this summer, transforming its trams into "mobile movie theaters" with state-of-the-art flat-screen high-definition monitors and digital playback systems. The new high-definition monitors will feature commentary from filmmakers, including
Steven Spielberg
,
Ron Howard
and
Stephen Sommers
, along with insight from such personalities as
Al Roker
,
Nancy O'Dell
,
Billy Bush
and
Whoopi Goldberg
. Clips from numerous movie and television productions, corresponding to sites visited along the Tour route, will add a new dimension to the tour of backlot attractions, sets and facades, capturing how they were transformed for various productions.
Famed film locations on the Universal back lot include the "
War Of The Worlds
" set, Western Streets, European Street, Mexican Street, the
Psycho
House-Bates Motel, and sets from ABC's hit series "
Desperate Housewives
" on Wisteria Lane. Back lot attractions include "
Earthquake
," "
Jaws
," "
The Fast and the Furious: Tokyo Drift
" and "
The Curse of the Mummy's Tomb
."
Also this summer, Universal Studios welcomes the "The Tonight Show Starring
Conan O'Brien
" to a newly constructed soundstage at the studio and will celebrate the re-opening of most of the iconic sets damaged in last year's fire. Studio tours and film production will resume at the world- famous Courthouse Square, Brownstone Street and an enhanced New York Street. Additionally, new film locations will be introduced to meet contemporary film production needs, including a modern urban cityscape, with glass and steel façade structures that will provide film and TV crews with the opportunity to replicate a modern city street scene in a controlled studio environment. The new contemporary cityscape will be the largest modern urban backlot shooting location in Los Angeles.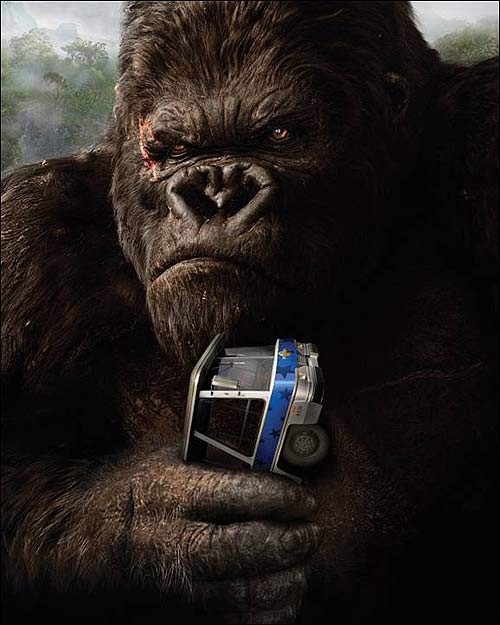 Universal Studios Hollywood, The Entertainment Capital Of L.A., Presents
"
Creature From The Black Lagoon
—A Raging Rockin' Show," A Hip, Musical Adaptation Of Universal's Horror Classic
Universal Studios Hollywood introduces "Creature from The Black Lagoon—A Raging Rockin' Show," featuring an all-original score and dazzling Broadway-level production values in a hip, musical stage adaptation of the Universal horror classic, opening exclusively at The Entertainment Capital of L.A. on July 1.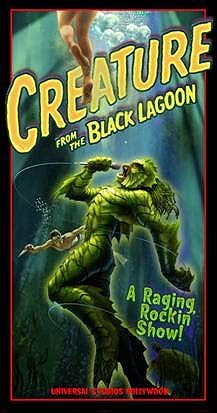 The new musical attraction has an approximate 25 minute running time and a storyline that has been updated from the original screenplay to infuse romance and comic relief with extravagant stagecraft, acrobatic choreography and a hilarious and contemporary musical score certain to keep the production moving at a sizzling pace.
Audiences will be immersed within a menacing Amazon environment, completely enveloped by the exotic sounds of the jungle as they watch the twisted love story between beauty and beast unfold. From the production's first moments, guests will be thrust into an unexpectedly outrageous, bizarrely romantic, melodic and often outlandishly comic adventure as this monster classic is re-imagined for the 21st Century.
"Creature from the Black Lagoon—A Raging Rockin' Show" is being realized for the stage by Universal Creative and an award-winning theatrical production team drawing from the best of Broadway that includes, Director Gerard Alessandrini, best known for creating, writing and directing all editions of Forbidden Broadway and Forbidden Hollywood; Tony Award®-nominated Choreographer Lynne Taylor-Corbett, whose credits include
Footloose
, starring
Kevin Bacon
and
Bewitched
, starring
Nicole Kidman
; Scenic Designer James Youmans, whose credits include Broadway's
West Side Story
and
Gypsy
, starring
Patti LuPone
as well as
Barry Manilow
's Showstoppers International Tour; Creature & Puppet Designer Michael Curry, one of the world's leading production designers and whose credits boast
The Lion King
the 1996 and 2002 Olympic opening and closing ceremonies and Cirque du Soleil®; Fly Sequence Designer Paul Rubin, whose accomplishments include elaborate aerial stunts for
Wicked
,
Peter Pan
, and the Tony Awards®; and Producer Marc Routh, whose Broadway credits include,
Little Shop of Horrors
,
Gypsy
,
Mel Brooks
'
Young Frankenstein
and
The Producers
.
War of the Worlds © 2009 Paramount Pictures and DreamWorks L.L.C. All rights reserved.
Desperate Housewives © ABC Studios. All rights reserved.
Universal Studios Hollywood (www.UniversalStudiosHollywood.com), The Entertainment Capital of L.A., includes a movie-based theme park and Studio Tour, the CityWalk entertainment, shopping and dining complex, the Universal Cinemas and the Gibson Amphitheatre concert and special event venue. The theme park features the groundbreaking attractions "The Simpsons Ride," "Revenge of the Mummy—The Ride," "Shrek 4-D," "Jurassic Park—The Ride" and the newly enhanced Studio Tour, with a state-of-the-art Hi-Def monitor system and new movie and TV sets on the historic backlot. Universal CityWalk features 65 entertainment-themed restaurants, nightclubs, shops and dynamic entertainment options. The Universal CityWalk Cinemas, which includes California's largest IMAX venue, features the best movie-going experience in Los Angeles.
Universal Studios Hollywood is a unit of Universal Parks & Resorts, a division of Universal Studios, a part of NBC Universal. NBC Universal is one of the world's leading media and entertainment companies in the development, production, marketing of entertainment, news, and information to a global audience. Formed in May of 2004 through the combining of NBC and Vivendi Universal Entertainment, NBC Universal owns and operates a valuable portfolio of news and entertainment networks, a premier motion picture company, significant television production operations, a leading television stations group, and world-renowned theme parks. NBC Universal is 80% owned by General Electric, with 20% controlled by Vivendi Universal.