Kimye Buy $11 Million Mansion In Bel Air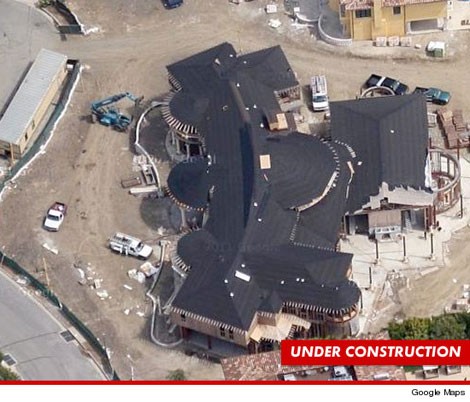 Kim Kardashian and Kanye West now have a plush nest for their offspring. The expecting couple spent a whopping $11 million on a sprawling mansion in an exclusive gated community in Bel Air, Los Angeles.
Other stars reportedly sharing the street include Jennifer Aniston and Chris Paul. TMZ reports the 10,000 square foot home was emptied out for a complete re-design that will include a gym, movie theater, full hair and makeup salon, bowling alley, basketball court, indoor and outdoor pool with the size increased to 14,000 square feet.
Perhaps the couple is banking on the money photos of their new child will bring. The duo turned down a $3 million offer from a tabloid for the first snaps, and it's thought that they are holding out for a larger sum.