Kimberly Wyatt: 'I've Been Molested'

Kimberly Wyatt has opened up about the alleged abuse she suffered as a child - admitting the traumatic experience ruined her relationship with her parents because they didn't want to "deal with" her claims.

The former Pussycat Dolls star went public with the allegations last year, claiming she was molested as a toddler while her mother and father traveled around the U.S. as truckers. She claims her parents refused to listen to her when she confided in them about the alleged abuse - and Wyatt is convinced it had a lasting impact on her life.
 
She tells Britain's Celebs on Sunday magazine, "I really lacked self confidence for a lot of my life. There's so much I went through as a kid that really held me back. I'm not very close to my family, a lot has happened between us. I've been molested... The problem was the way my parents dealt with it. They chose partying over maybe my safety at times. When I tried to talk to them about they were like, 'We don't even want to hear it, cos we don't want to deal with it.' It was up to me to cope, and I don't know how (I did). That had a lot to do with me going off (working on cruise ships) at such an early age. Dancing saved me."

However, Wyatt admits that after several sessions with a therapist, she's grown closer to her mother and father.

The 28 year old adds, "The therapist broke me down, so I could then pick up the pieces. Finally, when I was honest and could tell my parents 'This is why I feel this way', it sparked a new beginning in my relationship with them. Now my relationship with them is getting better every day. I actually spoke to my Dad recently, and we don't speak a whole lot. It's great for them that we can start over."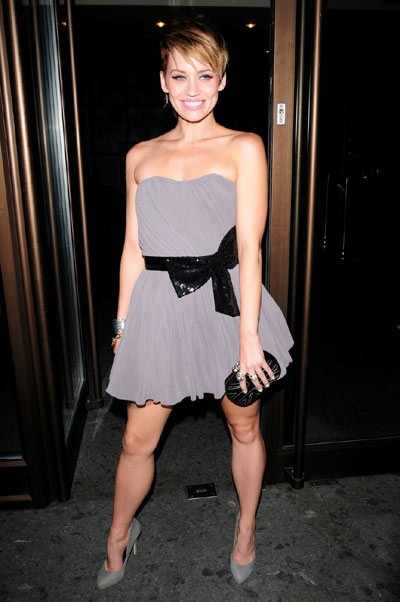 Click Here For More Kimberly Wyatt Pictures