Kim Novak's 'Frozen' Face At The Oscars Goes Viral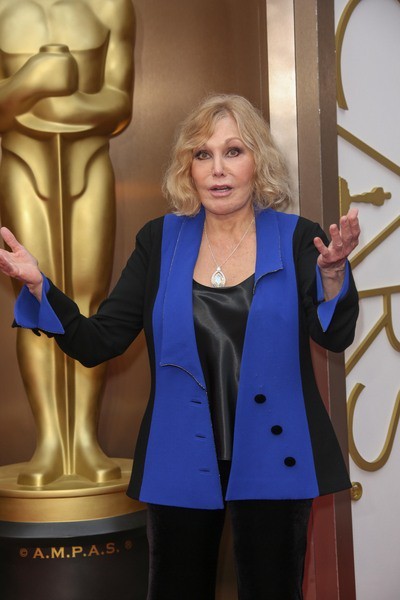 Actress Kim Novak, who starred in Alfred Hitchcock's classic 1958 thriller Vertigo, joined 2014 Best Actor winner Matthew McConaughey to present the Oscar for Best Animated Film to Disney's "Frozen" Sunday night.

The 81-year-old star appeared to have had ome difficulty moving her mouth during the scripted pre-award banter with McConaughey, and she also looked to have had some help trying to retain a youthful look.

Novak's appearance had twitter buzzing after the show, with thousands commenting on her looks and the irony that she was presenting the award to a film called "Frozen."
Novak was diagnosed with breast cancer in 2010, but she beat it and is now cancer free. According to her manager, doctors said at the time that she was "in fantastic physical shape" and should fully recover.
According to Us Weekly, she was diagnosed with bipolar disorder two years ago.
While others took to mocking her looks, actress Rose McGowan was furious at the Oscar crowd's lack of respect for the actress.
"Kim Novak! No standing ovation?! Self-obsessed and disrespectful, that sums up the Oscar audience," she wrote.