Kim Kardashian's Skintight Black Dress Rips Before Talk Show Appearance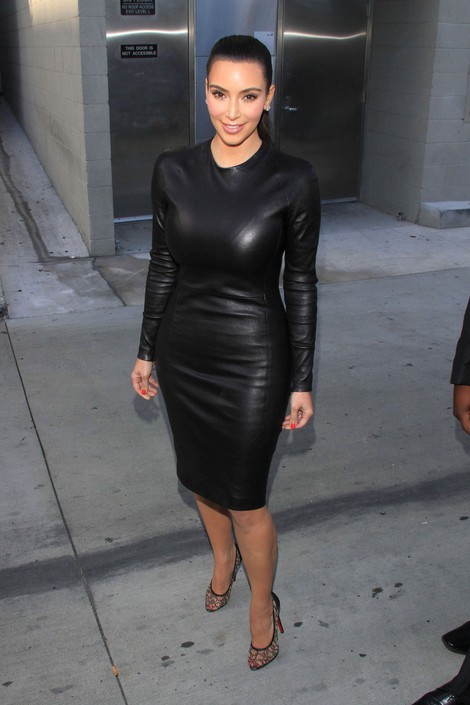 There's a definite hazard to wearing a skintight dress. Kim Kardashian had a little wardrobe malfunction just minutes before appearing on "Jimmy Kimmel Live!" with her sisters on Wednesday.
The "Keeping Up With The Kardashians" star wore a sexy leather dress for the talk show, but prior to her appearance it split in the back, ripping the fabric. Oops!
With the help of some assistants, Kim was able to take care of the problem before her interview.
She tweeted photos of the incident and wrote, "About to do Jimmy Kimmel & my whole dress rips! Help!!! Time to sew me in... praying this works!
She later added, "Getting my dress sewn up! I think we can make it work..."