Kim Kardashian's Skinny Jeans Show Off Her Big Backside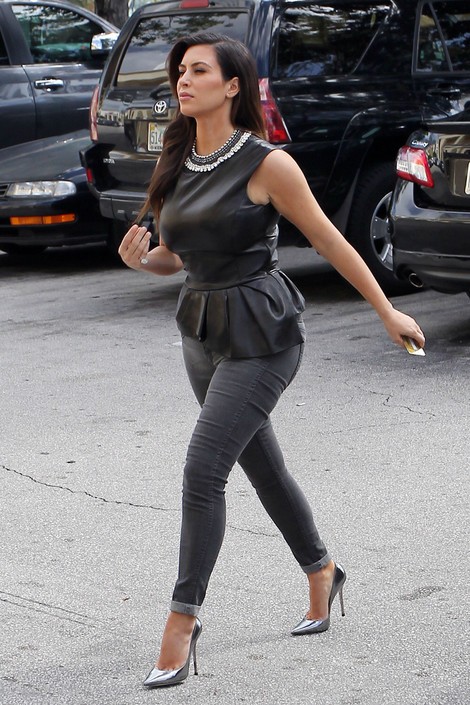 We spotted Kim Kardashian leaving a Christian Louboutin store in the design district of Miami, Florida, on Wednesday. The reality star wore grey skinny jeans, a black leather peplum blouse and silver stilettos. The outfit accentuated her large derriere.
While out and about, Kim also stopped for lunch at a sandwich shop with her bodyguard.
Jetsetter Kim and her boyfriend Kanye West spent the "Keeping Up With The Kardashians" star's 32nd birthday in Venice, Italy, on Sunday.  The following night they attended the Angel Ball in New York City, and now she's back in Florida.
Despite rumors, it doesn't appear that Kim and Kanye are engaged.
See more photos of Kim in her skinny jeans...