Kim Kardashian's Mystery Man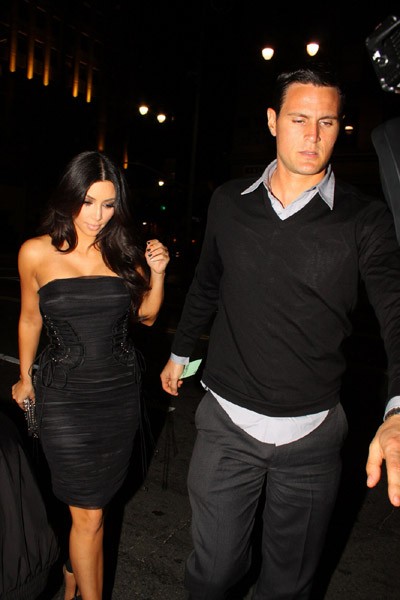 Kim Kardashian took along a new man to a family dinner at Katsuya in Los Angeles last night. The couple were joined by Kim's sister Kourtney, Scott Disick and their mom Kris Jenner. Who is this man in black?
The reality star recently confessed that she invited herself on her sister Khloe's honeymoon. The couple is planning an extended vacation this summer once the basketball season wraps, and Kim admits she's going to be gatecrashing their romantic trip.
 
She says, "I kind of invited myself on their honeymoon. They're going all across Europe and I was like, 'Can I go?' and Khloe was like, 'Yeah', but now I feel kind of bad because it'll be their honeymoon."