Kim Kardashian's Mobile Game Set To Earn $200 Million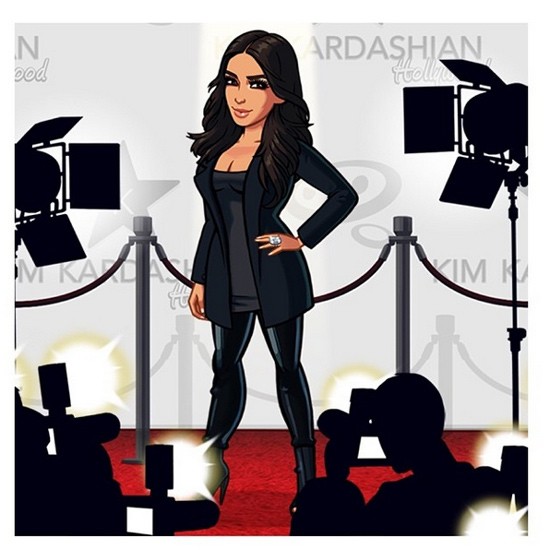 Kim Kardashian's new mobile game is raking in the dough. "Kim Kardashian: Hollywood," created by Glu Mobile, is expected to earn up to $200 million, according to Bloomberg News.
Game analyst Douglas Creutz told Bloomberg: "Obviously, Kim Kardashian's brand has driven people to download the game. But at this point, the game has taken on a life of its own."
The game is free to download and features the virtual reality star giving advice to players so they can turn into A-list celebrities. It's currently listed as one of Apple's top rated games in the mobile App store.
Kardashian, 33, told E! News: "This project has been an amazing experience. I'm so excited that people are enjoying the game! I partnered last year with a fantastic company called Glu Mobile to create what is now the No. 3 Free and No. 5 Grossing game on the Apple App Store. We collaborated on every aspect of the game's design details and continue to do so with the updates we are bringing out."
She added: "I love that fans are constantly telling me on social media their favourite parts of the game and even offering suggestions. We're working really hard to integrate fan feedback and we've already added one of my favorite vacation spots to the game! There's so much more to come, including plenty of cute new looks and exotic locations."
The mobile game is just adding to Kardashian's huge empire. She also has lucrative clothing, jewelry and make-up lines and made $28 million in the past year from her multiple endorsements and reality show earnings, according to Forbes.