Kim Kardashian's Milkshake Brings All The Boys To...Kuwait?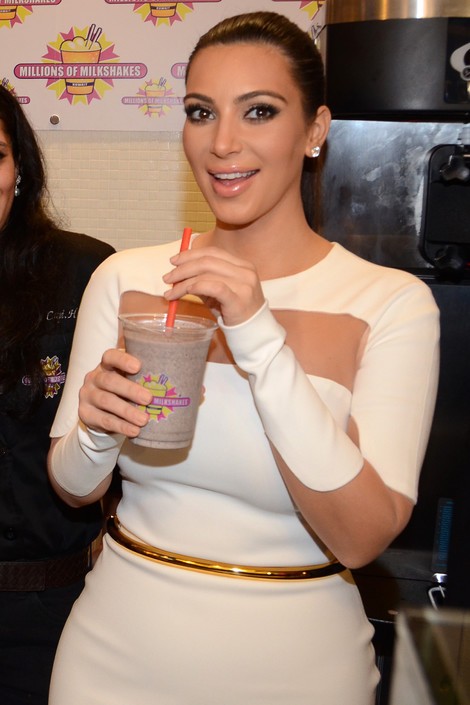 On Thursday Kim Kardashian sparked a fan frenzy in Kuwait by appearing at the opening of Millions of Milkshakes at the Avenues Mall in Kuwait City.
Kim wore an unusual dress to the store's opening. The cream colored outfit featured a cut out section by her neck and space-age like cuffs on her wrists. She wore a gold belt around her waist, which matched her gold-tipped heels.
Prior to her trip to the Middle East, the reality stars said: "I'm so excited to visit Kuwait, I've heard so much about the people and especially about the incredible fashion scene."
Shadi Al Ghanim, CEO of Al Recardo Trading which brought the famous milkshake bar to the country, said of her visit: "We're extremely excited to welcome Kim to Kuwait. She has a huge fan base here and we've had such an outpour of support and excitement surrounding her visit."
Earlier this month Kim offended people by tweeting about the ongoing conflict between Israel and the Palestinians. She is also opening a milkshake store in Bahrain and said previously she hoped her travels would enable her to "educate herself about the Middle East."
See more photos of Kim in Kuwait...