Kim Kardashian's Maternity Outfits: The Cute & Horrible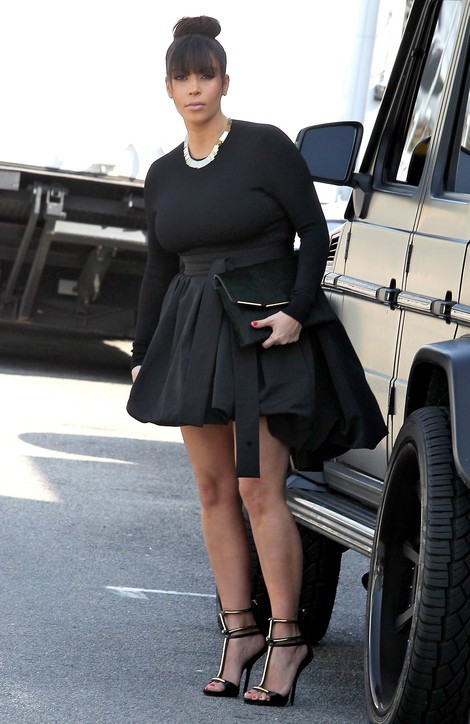 It's difficult for many women to find the right clothing when they're several months pregnant. And for a highly photographed figure such as Kim Kardashian, multiply that by 100.
The fashion-loving star was already quite curvy before she was expecting, and her style reflected her bodacious bottom and ample cleavage. What's a girl to do when the baby weight starts piling on?
One way is to feature something sexy - like her legs - and minimize attention to the stomach and backside. She looked super cute on Friday while furniture shopping in West Hollywood (pictured above). We really like the short, bunched skirt she paired with stilettos. The look screams hot mama!
But her fashion picks over the last couple of months haven't always been spot on. Check out some of her hits and misses over the past couple of months...