Kim Kardashian's Little Sister Kylie Jenner Rocks The Runway For Avril Lavigne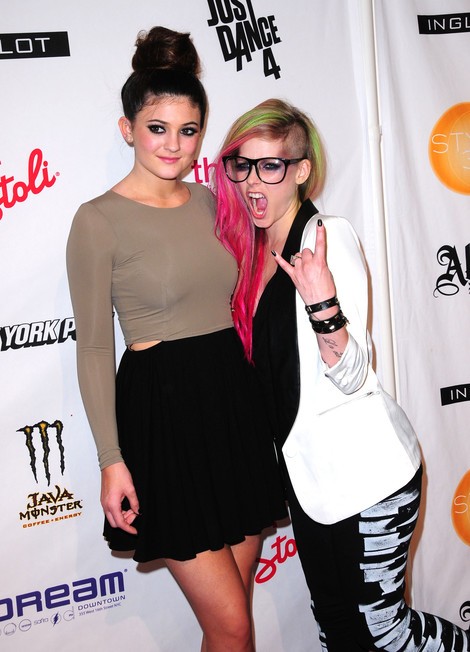 Kylie Jenner, one of the lesser-known younger sisters related to the infamous Kardashian clan, has been one of the attractions at Mercedes-Benz fashion week.
The model, 15, opened and closed Avril Lavigne's Abbey Dawn show on Monday night. Kylie wore a blue and white striped dress with the image of a skeleton printed on it. She also donned a cute black and white dress and a spiked leather jacket paired with tiny red shorts and a t-shirt reading, "Hello sailor."
Lavigne told Billboard.com that her fashion line is inspired by musicians such as Joan Jett, David Bowie and the Sex Pistols.
Following the show, the punk popstar tweeted, "Thank you to Kylie Jenner and all the beautiful models who rocked the Abbey Dawn runway tonight!! Kick a**."
See photos of Kylie on the runway...