Kim Kardashian's Impractical Advice For Pregnant Women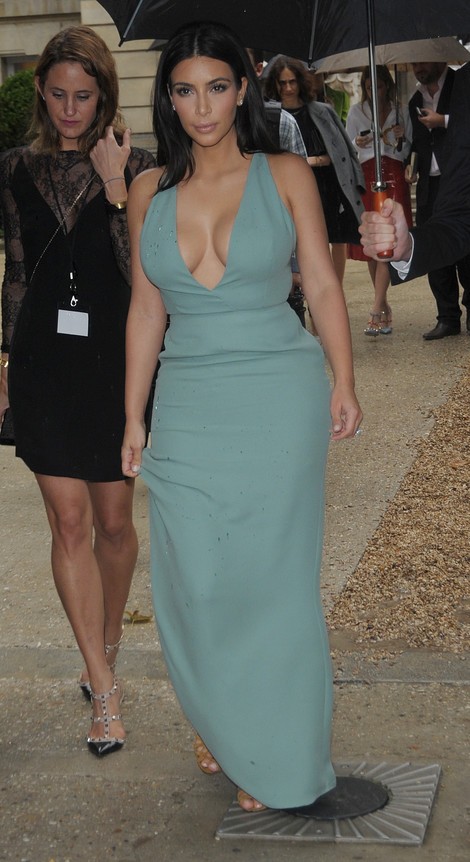 Perhaps someone should tell Kim Kardashian not everyone can afford attendants and mansions.
Kim and her sisters Kourtney and Khloe were in New Jersey to promote their children's line at Babies R Us and Operation Shower, which throws showers for military moms-to-be. Despite the positive reasons for Kim to be there, she didn't exactly give advice mothers could use.
She told Elle, who covered the event, asked the sisters about pregnancy style. Kim said, "I recommend hiding for a good year and having no pregnancy style. That's what I recommend. If you can do it, hide. Never leave the house."
After Khloe mentioned that "wasn't practical," echoing everyone else's sentiments, Kim doubled down and said, "That's really my recommendation. Wear a huge blanket."
Well, if there's one thing mothers-to-be want to hear, it's a celebrity telling them to never leave the house.
Then again, Kim may be venting from all of the heat she took while she was pregnant for what she wore as her belly ballooned. We liked several of her outfits, but some of them were just indefensible and not exactly the clothing a normal mother-to-be would wear.