Kim Kardashian's Ex Kris Humphries Mocks Kanye West In New Skit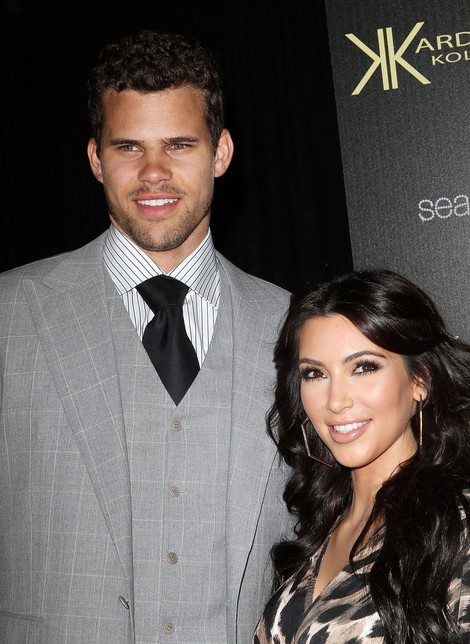 Kim Kardashian's estranged husband Kris Humphries has mocked the reality TV star's rumored romance with Kanye West by poking fun at the rapper in a new video online.

The socialite filed for divorce from New Jersey Nets basketball player Humphries last Halloween, after just 72 days of marriage, and she is now said to be in a relationship with West.

The hip-hop hitmaker has already professed his love for Kardashian in his new song "Way Too Cold", on which he also took jabs at Humphries by suggesting he could have asked his pal Jay-Z, co-owner of the New Jersey Nets, to "drop him from the team".

Now Humphries has taken aim at Kardashian's new love interest in a sketch for comedian Will Ferrell's Funny Or Die website.

In the skit, titled Kris Humphries is a Douchebag, the sportsman is seen interviewing new talent agents who want to play up his status as the "most hated player in the NBA".

At one point he's asked to don striped white sunglasses similar to the ones worn by West in his "Stronger" music video, to which he responds, "Guys, this feels terrible."

Appearing to reference lyrics from West's "Runaway" track, the managers respond, "Well, that's cause you have the wrong sunglasses. We don't want you to look like an a**hole, we want you to look like a douchebag."