Kim Kardashian's Ex-Husband Guest Stars On 'The Mindy Project'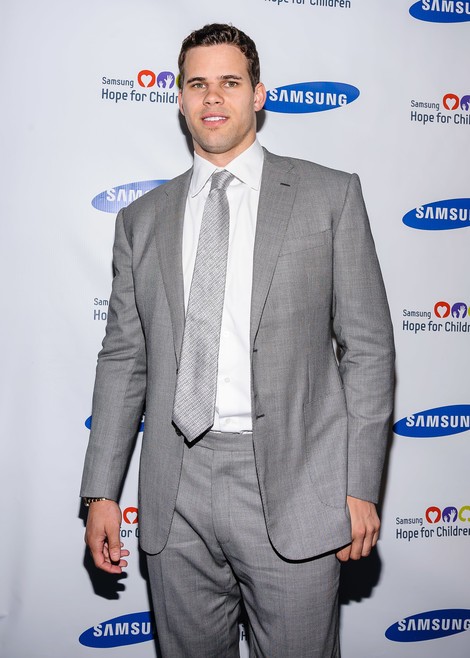 Kim Kardashian's ex-husband Kris Humphries made a cameo appearance on the latest episode of The Mindy Project.

Humphries, whose divorce from the Keeping Up with the Kardashians star was finalized in May, plays himself and indirectly pokes fun at his single status as a new member of the 'Getting Over It' gang on the Fox show, which aired on Tuesday night.

The 28-year-old basketball player told UsMagazine.com that he was anxious about his cameo. He said: "You're always nervous where people are really talented and you don't do this really, but as time went on, just being out there and messing around with the guys...I loosened up a little bit and ended up having a good time."

A preview of the episode shows Kris joining the gang alongside Danny, played by Chris Messina, Tom, played by Bill Hader, and a few other single guys, and chanting with them in a circle during a meeting: "Just because we don't have wives doesn't mean we don't have lives. Single and cool, single and cool, single and cool, yes!"

It was recently revealed that the NBA star is planning to auction off the 20-carat engagement ring he gave Kim, 32, at Christie's auction house in New York City on October 15th.