Kim Kardashian's Daughter North Takes Her First Steps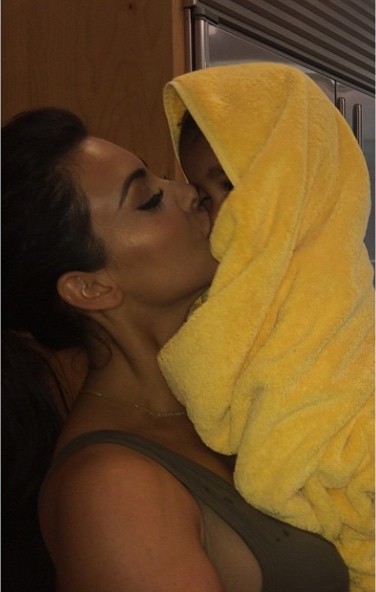 Kim Kardashian is a proud mama. The reality star's daughter North took her first steps this week.
The "Keeping Up With the Kardashians" star shared the milestone moment on Instagram, posting a photo of herself holding her baby girl wrapped up in a yellow towel.
She wrote: "Our baby girl finished one week of swimming lessons today then took her 1st steps right when she got out of the pool!!!! Mommy & Daddy are so proud of you!!!! Photo cred: Daddy."
Daddy, of course, is rapper Kanye West.
The photo has already received over 1 million likes from fans.
It's been a great couple of weeks for Kardashian. Her game "Kim Kardashian: Hollywood," created by Glu Mobile, is hugely popular and set to make over $200 million. Although the game itself is free, users can make in-game purchases that help them in their quests to become bigtime celebrities.