Kim Kardashian's Cornrows And More Celeb Twitpics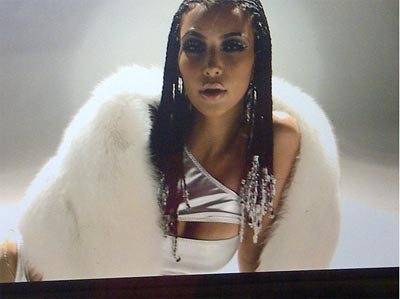 This week in celebrity TwitPics we have Kim Kardashian wearing her brand new cornrows, Russell Brand's unadvisable photo of the missus, and Lisa Rinna without makeup!
Kim Kardashian is sporting some Bo Derek style, and she wanted to share a bit of her photo shoot with the world. "Rockin' my Bo Derek braids!" she posted. 
Watch the video above for the photo Russell Brand took of Katy Perry while she was half-asleep. Apparently Katy wasn't all the pleased, as the photo has since been taken down from Russell's page. However, since this is the Internet it's still out there for all to see.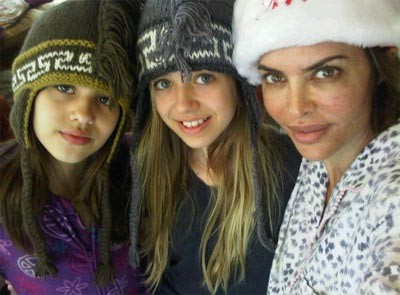 Finally, Lisa Rinna posted the above photo of herself and her daughters ready for some winter fun. "Hey at least I'm brave enough to show myself without make up!! Here I am no make up not an ounce!" She wrote.
What do you think of the week in celebrity TwitPics?
Click for more great Kim Kardashian pictures: