Kim Kardashian's Cleavage Baring Black & White Cutout Dress - Hot Or Not?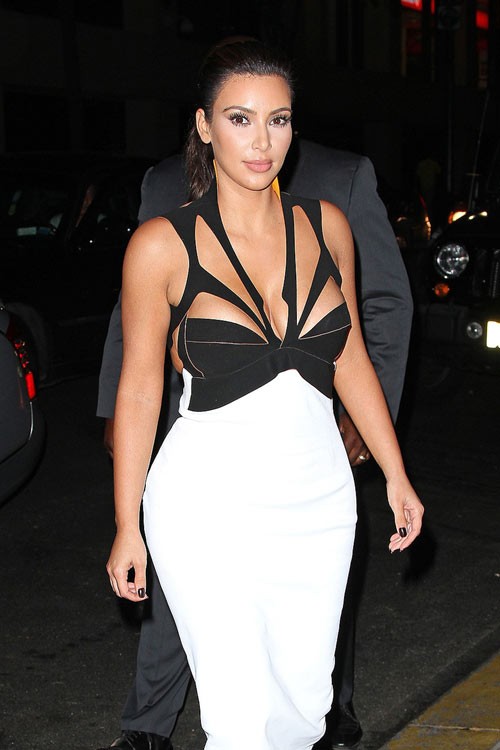 Kim Kardashian showed off her sexy curves in a black & white dress at the DeJour Magazine launch party in New York City Wednesday night. Showing plenty of cleavage, she nearly spilled out of the cutout-patterned top.

Kim's boyfriend, Kanye West, was nowhere to be seeen, but the reality TV star did have a male companion for the evening -- her best friend Jonathan Cheban.

While we wouldn't go as far as calling her the perfect b*tch, we think she looks great.

As far as Kanye goes, yesterday TMZ.com got a hold of a lyric from his next single, "Clique", and the rapper drops a rhyme about his woman's infamous sex tape in the new song.

"Eat breakfast at Gucci. My girl a superstar all from a home movie," he raps; referencing Kim's sex tape: "Kim Kardashian: Superstar".