Kim Kardashian's Baby Shower Invites Hint That She's Having A Girl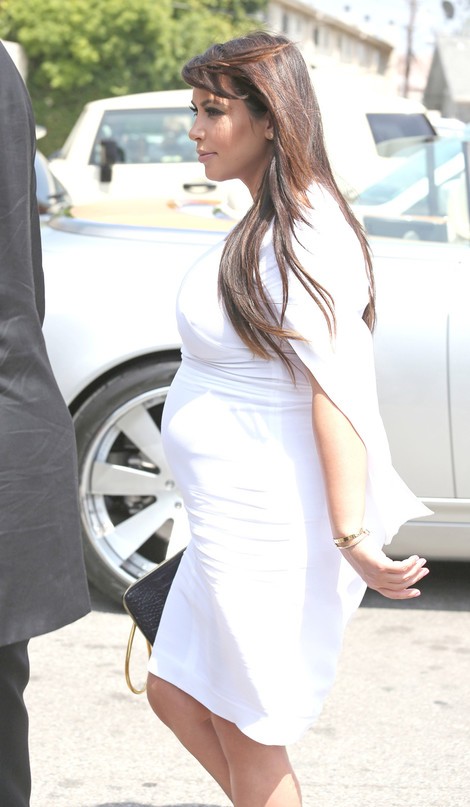 It's one of Hollywood's best kept secrets - is Kim Kardashian expecting a girl or a boy? Her baby shower invitations may hold the answer.
The reality star mailed out the party invitations earlier this week, and what makes them special is they include music boxes that feature a ballerina inside.
According to Eonline, when the boxes are opened her boyfriend Kanye West's song "Hey Mama" starts to play. How cute! (Or vomit worthy, depending on how you feel about the couple).
Many are now assuming the fancy invitations prove that Kardashian is having a girl. Plus, in April photographers snapped pictures of her assistant carrying a pink-themed baby gift basket into her home.
There's more evidence. Back in February, Kardashian's godmother Kathie Lee Gifford spilled on "Today" that  Kardashian was "four months pregnant, I think now with her little girl."
Meanwhile, Kardashian has decided that she will accompany her rapper beau when he starts touring in October, just three months after giving birth.