Kim Kardashian Works It In A Tight Leather Dress In NYC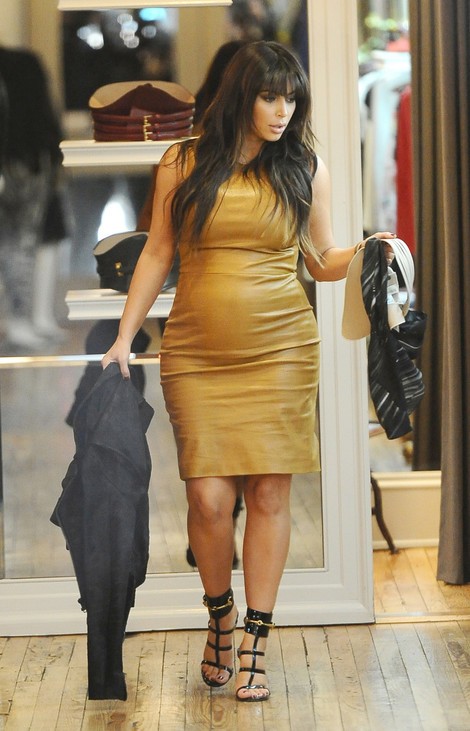 On Wednesday, Kim Kardashian showed off her baby bump in a leather dress while shopping at Curve Store in SoHo in New York City.
Kim recently denied reports her weight has reached 200 pounds due to her pregnancy. In fact, a lot of rumors have been circulating about Kim and her rapper boyfriend Kanye West.
One rumor that is true: the couple is thinking about welcoming their bundle of joy in Paris, France. The pair have enjoyed several romantic trips to the city, and Kim told "Entertainment Tonight" she may want to give birth there.
The couple is also thinking about baby names, but despite rumors the child will be called "North," they haven't made a final decision yet.  She explained: "The thought of both of our parents who have passed away, using their names, maybe as a middle name or something like that, would be something that we would consider...we don't know yet."
And what about West titling his upcoming album "I Am God?" That rumor is apparently just that...a rumor.
Check out more photos of Kim's leather outfit...