Kim Kardashian Will Take Kanye West's Last Name, May Sue YouTube Founder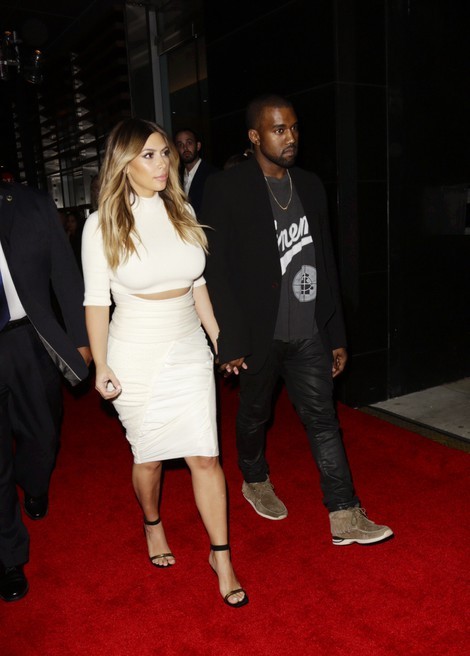 Kim Kardashian is moving her famous last name over to make way for Kanye West's - and the couple could be taking YouTube's founder to court for taping Kanye's proposal.
Kim held a birthday bash at Tao in Las Vegas and told E! she will change her name to Kim Kardashian West after the wedding, much like Khloe did to become Khloe Kardashian Odom.
Kim also said about the proposal, "I cried afterwards. I was shaking. And when you're like, 'Is this really happening?' But you're just shaking... I honestly had no idea, none whatsoever.
"My eyes were closed and then I got up and I still the whole time I didn't think it was a proposal. I thought it was dinner on the baseball field and we had a nice orchestra. I still didn't get it... when he got on his knee, I kind of figured out what was going on."
The couple is also eying legal action for the video made by YouTube co-founder Chad Hurley. Hurley's video was uploaded to his new project, MixBit, and has received over 1.5 million views.
TMZ reports the couple had a confidentiality agreement with someone who taped the proposal (Hurley was not named), and they are considering a lawsuit now that video of the moment has been leaked online. The footage would hurt if E! was looking to cash in on having exclusive coverage of the moment for a TV special.