Kim Kardashian Wears Weird 'Rope Dress' To Cannes Lions Yacht Party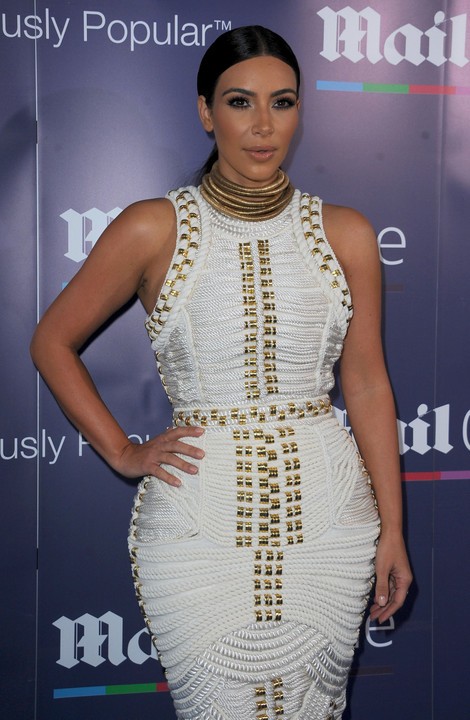 Kim Kardashian has been fashion forward at times, but we can't remember a look as bizarre as the "rope dress" she wore to the MailOnline yacht party during Cannes Lions.
A white dress would have done just fine, but instead the reality star wore a tight gown completely covered in ropes knitted into the fabric and adorned with golden rings – we daresay it looked more like a rug. A gold zipper ran down along the entire length of the back of the Balmain dress. To top it all off, she stacked several golden rungs for necklaces. However, we will give her props for showing off her curvy figure and playing into the nautical theme of the party.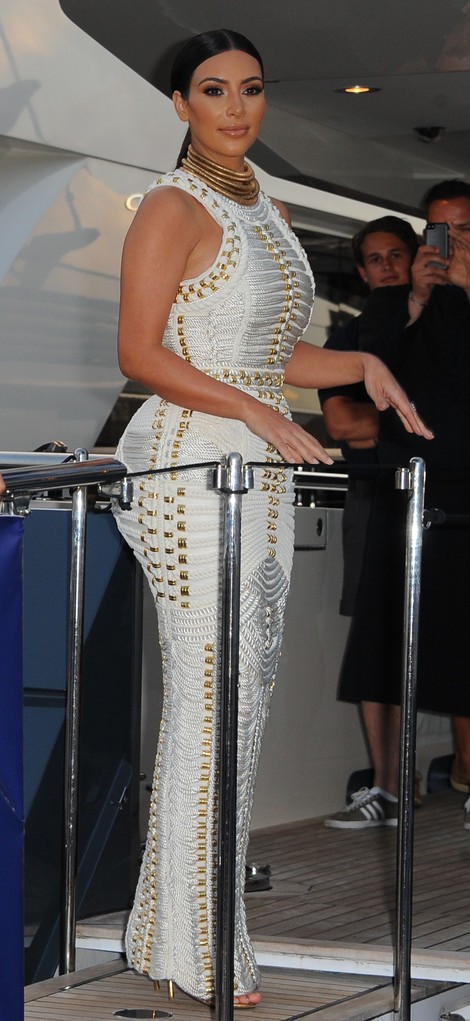 Kim was in Cannes with husband Kanye West, who took part in a panel discussion the other day. During the panel, the rapper voiced his displeasure with Annie Leibovitz for skipping out on his wedding and revealed he and Kim had to spend four days editing their famous wedding photo for Instagram. The picture has since taken Instagram by storm, becoming the most liked and commented-on picture in the site's history.
What do you think of Kim's dress?