Kim Kardashian Wears A See-Through Skirt Without Underwear On Date With Kanye West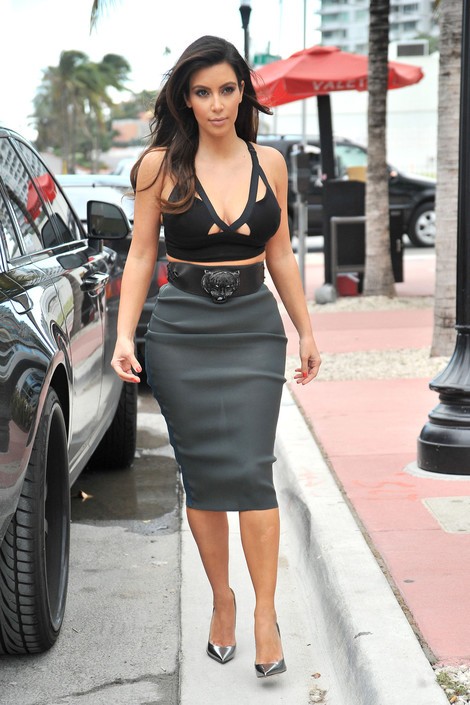 Kim Kardashian got a little risque with her style on Saturday while out and about with her boyfriend Kanye West. Did she pull a Princess Diana and accidentally wear a skirt she didn't realize was see-through?
The reality star stepped out for an early dinner with the rapper in Miami wearing a sheer grey skirt that revealed she wasn't wearing any underwear. She paired the skirt with a black bondage-like top and silver pumps.
It's common for ladies to eschew undergarments occasionally, but to do it while wearing a see-through skirt is bold (or embarrassing if you don't mean it).
The couple ate at Prime 112 restaurant and lovingly held hands as they walked into and out of the eatery.
See more photos of Kim and her see-through outfit...