Kim Kardashian Wears A Plunging Mint Gown At Paris Fashion Week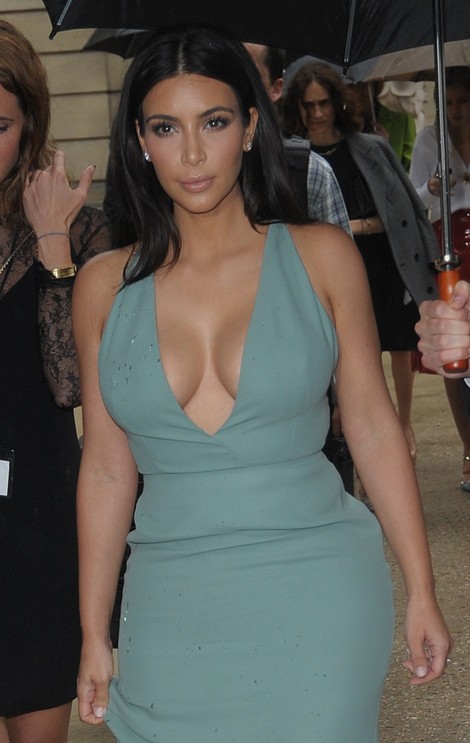 Kim Kardashian took a short break from mommy duties by making a brief appearance at Paris Fashion Week on Thursday. The reality star showed up to the Valentino show wearing a hip-hugging mint gown that revealed quite a bit of cleavage.
She ducked rain drops as she entered the fashion show, later telling reporters she was only in town for one night because of her one-year-old daughter North.
"That's why I only came for one night, because you can't be away. When you're a mom everything changes. You just want to be home with your baby," she told E! News.
On a recent episode of "Keeping Up With The Kardashians," she revealed that while she was on a flight with her daughter and mom a woman made several racial comments about her baby. Sister Khloe said, "I would've punched her in her face," to which Kim replied: "No, we were on a plane, I wanted to."