Kim Kardashian Wears A Little Red Dress On Movie Date With Kanye West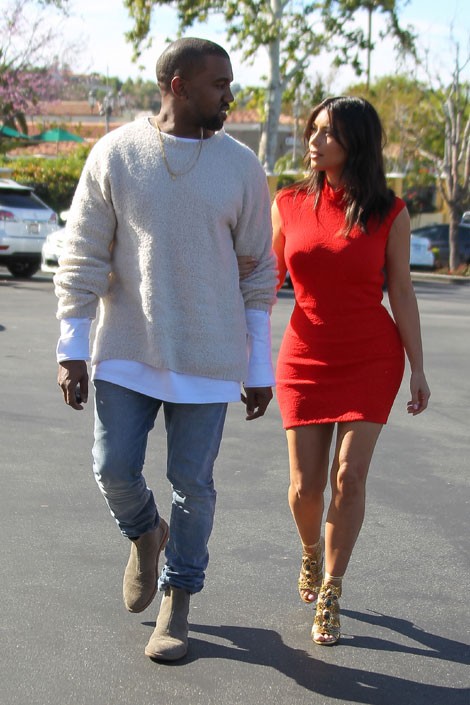 Kanye West took his fiancee Kim Kardashian to see the new movie "Need For Speed" in Calabasas, Calif., on Friday.
Kardashian looked amazing in a simple, sleeveless red dress that she jazzed up with gold colored stiletto sandals. West opted for a more casual look with jeans, a white sweater and beige boots.
The pair are in the midst of planning their wedding, which will take place in Paris, France, reportedly in May.
A source told RadarOnline that guests will be required to sign a confidentiality agreement and will have limited cell phone use.
"Mobile devices will be held at a secure location and if someone needs to use theirs during the festivities, accommodations will be made, but a long way away from the festivities. This is all designed to discourage guests from using their phones," an insider claims.
Check out more photos of Kim and Kanye on their date...