Kim Kardashian Was Yahoo's Most Searched Celebrity This Year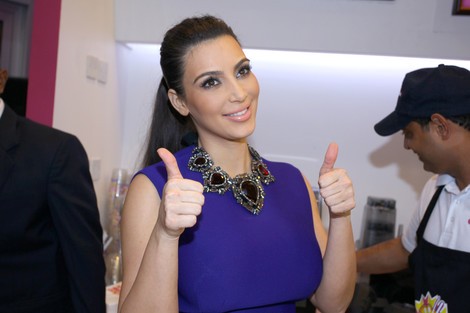 Kim Kardashian, who was met by protestors in the Middle East over the weekend, was the most-searched person on Yahoo! this year. 
She came in third place overall on the search engine, following the election and iPhone 5. Other celebs who made the top 10 search list were swimsuit model Kate Upton, British royal Kate Middleton, deceased singer Whitney Houston, troubled actress Lindsay Lohan and singer Jennifer Lopez.
Kim and her sisters Khloe and Kourtney also made the top five searched reality stars of 2012 (Snooki and Honey Boo Boo also made the list).
It must be good news for Kim, who encountered some drama in Bahrain over the weekend. She launched a "Millions of Milkshakes" franchise in a local mall, and not everyone was happy to see her. About 100 Sunni Salafists and police threw stun grenades at each other during a protest against the reality star, who is viewed by some as a bad influence.
Kim was also 2012's most searched person on Bing, regaining the title after being knocked off the number-one spot by Justin Bieber in 2011.