Kim Kardashian Wants Penelope Cruz To Play Her On The Big Screen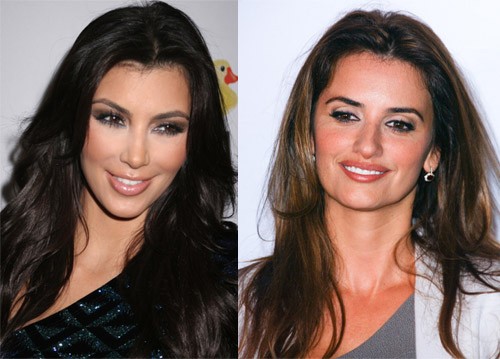 "Keeping Up With the Kardashians" on the big screen? Kim K herself revealed the juicy news: a major motion picture of her family's reality TV show may be in the works!
The Hollywood "It" girl was asked to pick her ideal cast, and she called it, "Kasting The Kardashians." Being far from modest, Kim picked only the hottest names in Hollywood to portray her eccentric family.

Younger sisters Kyndel and Kylie would be played by Dakota Fanning and Rachel Bilson. High School Musical's Vanessa Hudgens would play Kourtney, while Liv Tyler would be cast as Khloe. Twilight heartthrob Taylor Lautner would play the role of Kim's brother Rob (that's a bit much, don't you think?) while Kim casted the beautiful Penelope Cruz to fill her shoes.

Finally, real-life couple Catherine Zeta-Jones and Michael Douglas were chosen to play the parts of Kris Jenner and Bruce Jenner.

After picking her too-good-to-be true cast, Kim went on by saying, "Obviously I would be the executive producer!" Well, Kim, we all know how well that turned out with SPINdustry!

"Keeping Up With The Kardashians: The Movie" - hot or not? Let us know what you think!