Kim Kardashian Twit Pic: No Make-Up In A Bra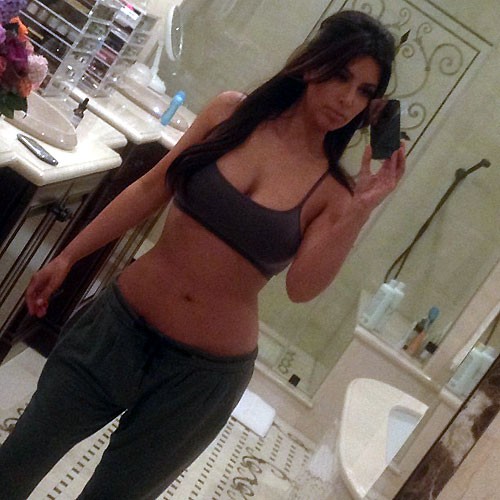 Kim Kardashian likes posting photos of herself, including this one showing the reality star in the bathroom without make-up wearing just a bra and sweatpants.
Quoting from Drake's song "Best I Ever Had," she tweeted, "Sweatpants hair tie chillin with no make up on."
Fans may soon learn some intimate details about the reality star. Her ex-boyfriend/sex tape partner Ray J will reveal details about their brief romance in a new book.
Kim is in the midst of divorcing her husband Kris Humphries.