Kim Kardashian Tweets Sexy White Bikini Photo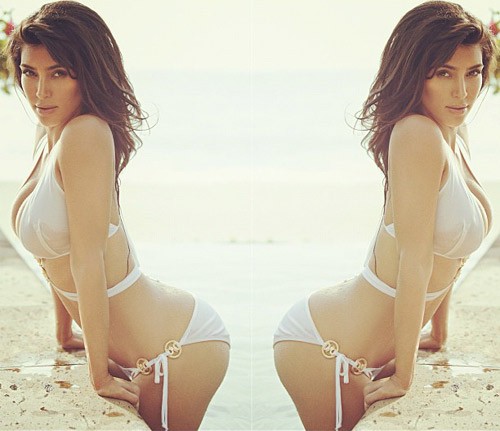 Kim Kardashian certainly knows how to keep her name in the news. All she has to do is post a scantily clad photo of herself, and media outlets like us will repost it for the world to see.
The reality star dubbed the photo "Double Trouble," and it looked like she had a lot of fun with photoshop before she uploaded it.
Kim looks great - as usual. But we wonder if her mother Kris Jenner makes comments about Kim's figure like she does about sister Khloe.
Khloe recently told Cosmopolitan, "She'll say, 'Oh, you're a little too fat right now.'" Yikes!