Kim Kardashian Tweets Sexy String Bikini Photo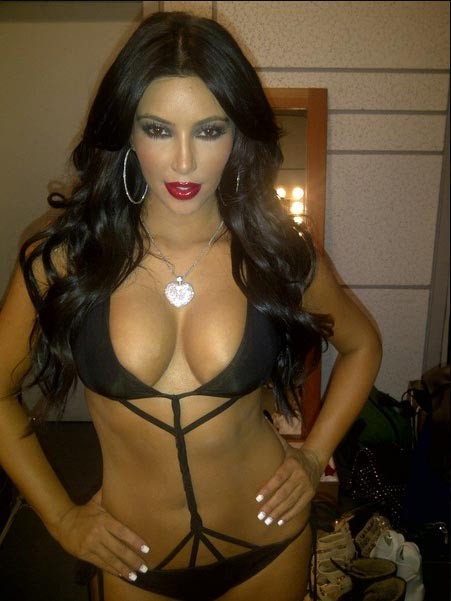 "Photo shoot time! @JasonofBH jewels and red lips! #2sexy2tweet?" Kim Kardashian tweeted with the above photo of her in a skimpy bikini. Don't worry. Kim - we don't think it's too sexy to tweet!
Recently, Kim Kardashian has had to refute rumors that she surgically enhances her lips and slam reports that her sister Khloe was pregnant. This is one way to make us all forget about those reports.
Another recent post featured the reality star in fur and cornrows. Thanks for keeping us up to date, Kim!

Click Here For More Kim Kardashian Pictures