Kim Kardashian To File Police Report After Teen Made Racial Slurs, Called Her A 'Slut'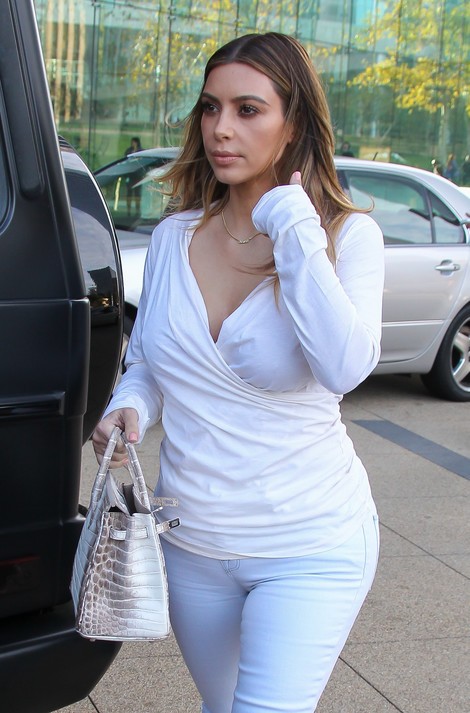 While Kim Kardashian was visiting a medical building in Beverly Hills on Monday, an 18-year-old man hit out at nearby paparazzi, calling them "n****rs" and  "f****ts."
Kardashian reprimanded him for his racial slurs, and then the teen verbally assaulted the reality star, reportedly calling her a "n****r lover" and saying, "I will kill you, slut."
Kardashian called her fiance Kanye West, who showed up the clinic and punched the guy in the face. The rapper is now facing criminal charges because the 18-year-old reportedly wants to press battery charges.
Meanwhile Kardashian is also filing a police report, saying she wants the man prosecuted for making criminal threats, according to TMZ.com.
A statement from Beverly Hills Police reads: "The named suspect was identified as Kanye West by the victim and several witnesses. Mr. West had left the location prior to officers' arrival. As of this writing, Beverly Hills Police Department detectives are conducting a follow-up investigation."