Kim Kardashian To Attend Vienna Opera Ball With Austrian Billionaire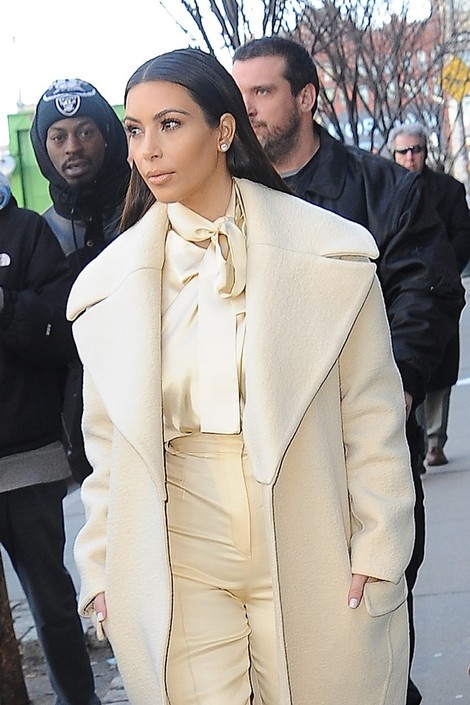 Kim Kardashian flew off to Paris, France, on Tuesday with mother Kris Jenner and daughter North West before heading off to Vienna, Austria, to be the date of billionaire Richard Lugner at the Vienna Opera Ball Thursday night.

The reality TV star attended a photocall prior to the event on Thursday afternoon, accompanied by Lugner, 81, and her mother, where she looked uncomfortable, according to E! news, but didn't sound it.

"I heard it's just an extraordinary event, that it's extremely beautiful and I'm just honored that I was invited to come here," Kim told the reporters outside a shopping mall owned by Lugner -- who is paying her a nice sum to be his date.

The tycoon has reportedly paid upwards of $1 million for his celebrity dates, which have included the likes of Pamela Anderson, Paris Hilton, Dita Von Teese and Spice Girl Geri Halliwell -- so of course she's excited to be there.

Kim started the day with a tweet and a close up of her face on Instagram, writing, "Morning Vienna"; while later on she added her 'throwback thursday' photo to the site from a past shoot in Australia. We're not sure whether she was having a "Dumb & Dumber" moment or not.


#TBT Australian shoot http://t.co/kL7vwgscPv

— Kim Kardashian (@KimKardashian) February 27, 2014
#TBT Australian shoot http://t.co/kL7vwgscPv

— Kim Kardashian (@KimKardashian) February 27, 2014