Kim Kardashian Throws 'Kidchella' For North's First Birthday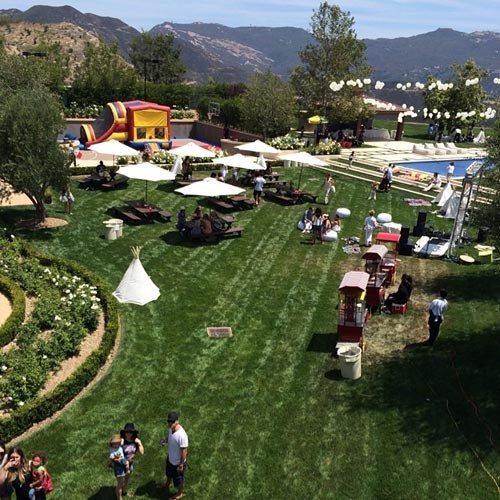 When you're the child of Kim Kardashian and Kanye West, your first birthday involves a ferris wheel and music performances.
The event celebrating North's first birthday, named "Kidchella" after the music and arts festival, took place on Saturday after a quieter affair last week on the child's actual birthday. Kris Jenner posted multiple photos from the part, including a shot of the lawn decorated like a miniature fair – taken from the top of a ferris wheel.
There was also a miniature stage for karaoke, and Kris uploaded two videos of Kendall Jenner performing We Found Love by Rihanna and Good Life by Kanye West with her friends - including Jaden Smith.
The part took place at Kourtney Kardashian and Scott Disick's home in Calabasa – that's right, the one Justin Bieber used to own.