Kim Kardashian The Redeemer? Reality Star Shows Off Baby Bump & Strikes A Pose At Famous Rio Landmark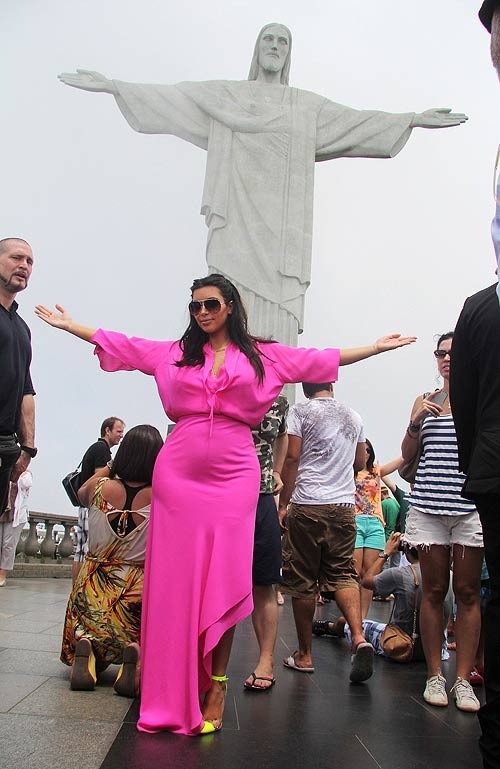 Kim Kardashian and Kanye West took in some sightseeing in Rio de Janeiro over the weekend, stopping at the iconic Christ The Redeemer statue on Corcovado Mountain to pose for photos.

The couple, traveling the world on their "babymoon," were left alone for the most part and tried to blend into the crowd of tourists.

Kim (32)and Kanye (35) held their hands out in the same pose as Jesus in the statue and took plenty of their own photographs with Kanye's solid gold cell phone.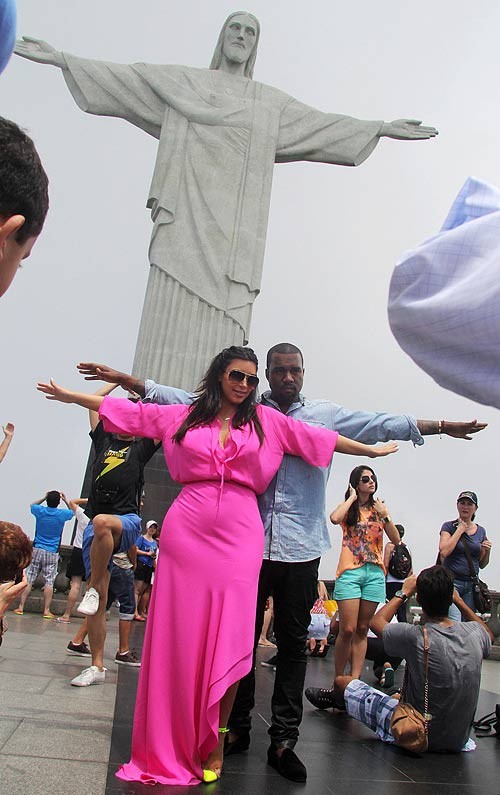 Last month Chris Brown compared himself to Jesus Christ with a painting he did, alluding to being crucified in the press over his many recent mishaps.

Kim, still technically married to NBA basketball player Kris Humphries, showed off her growing baby bump in a bright pink dress.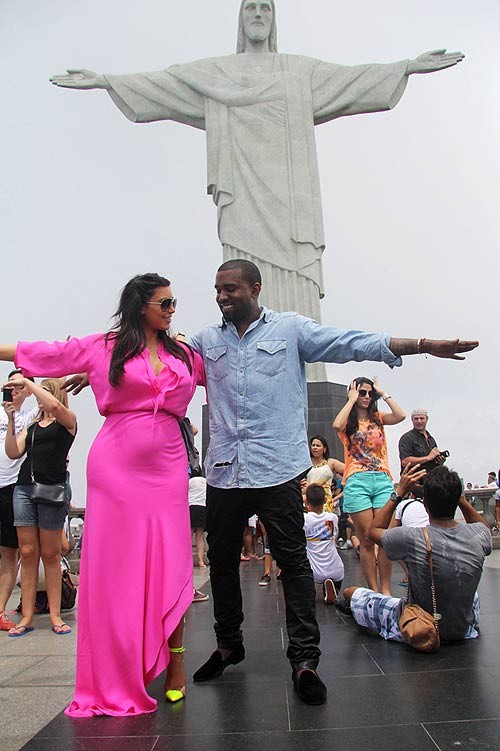 The reality star recently asked the court to expedite their divorce case, claiming the stress could hurt her unborn child or cause other medical complications while she's pregnant.

Humphries's camp claims that she's hiding something by trying to rush the proceedings, and they want to wait until the NBA season is over until moving forward.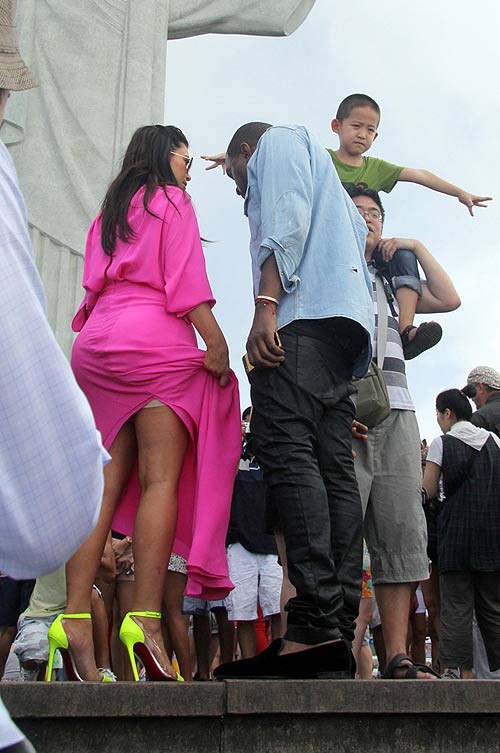 Judging by the pictures, it looks like their trip to South America has been anything but stressful.