Kim Kardashian Talks Kanye West 'Romance,' Annulment & Flour Bombing On 'Today Show'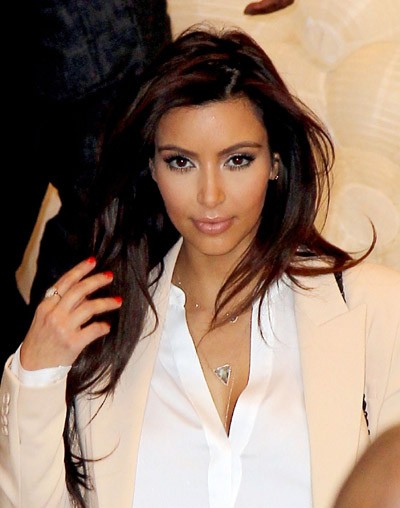 Wearing a pretty bright blue dress on "The Today Show" this morning, Kim Kardashian addressed rumors about hooking up with Kanye West, getting an annullment from Kris Humphries and her response to being flour bombed a couple of weeks ago.

The reality star told Ann Curry she's in a "positive" place.  Like spring, she's ready for a new beginning.
Kanye just released a new single called "Theraflu", in which he raps about his feelings for the star. As for going to see "The Hunger Games" with him, Kim coyly explained, "Kanye and I have been friends for years.  You never know what the future may hold." She didn't elaborate.

She also said she has a new rule about avoiding reading about herself on the internet or in magazines.

Her estranged husband is seeking an annullment, but Kim isn't sure their situation falls under the right guidelines. She explained, "I have closed that chapter. I'm ready to move on."

Curry asked Kim how she felt about people calling her marriage a sham.  "That's ridiculous to me," she said. "Why would I marry someone for ratings?" She added how the show already does very well with viewers.

Kim said she loves "really hard" and sometimes things just don't work out.  She added, "I really believe this whole experience has changed me for the better."

As for the woman who flour bombed her a couple of weeks ago, Kim said it confused her because these activists believe in non-violence towards animals yet they don't have a problem assaulting people.  She also added that it's not illegal to buy fur, and she has precious vintage furs passed down from her grandmother that are very meaningful to her.

When Curry asked Kim if she wished she weren't famous, the reality star said there were times she wished she could "chill out" but generally has a good time filming her series with her family.  She feels "blessed" to have the show.

The new season of "Keeping Up With The Kardashians" premieres Sunday, May 20.