Kim Kardashian Storms London In A Red Lace Dress With Boyfriend Kanye West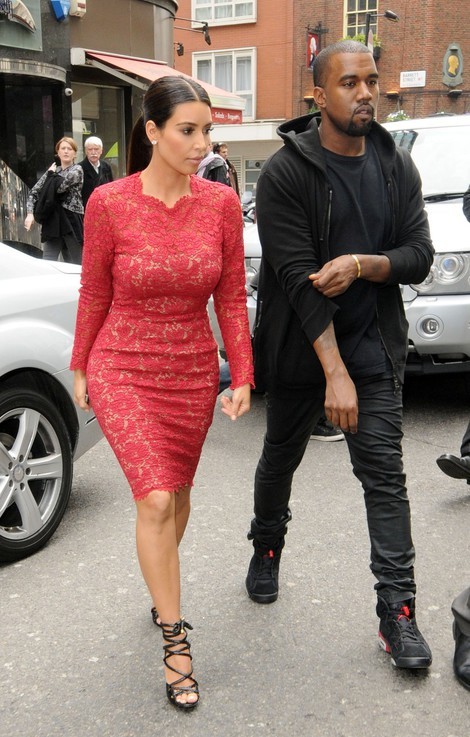 We spotted Kim Kardashian and her boyfriend rapper Kanye West go to Selfridges department store in London today. The couple have been hanging out in Britain for the last few days. Kim wore a form fitting red lace dress with strappy black heels.
On Thursday night Kim attended the FiFi awards hosted by the Fragrance Foundation in London. She wore a simple navy blue dress with spaghetti straps.
All week photographers have snapped the couple leaving their hotel and dining at several restaurants around the city.
On Sunday, Kim's immensely popular reality show "Keeping Up With The Kardashians" returns for its seventh season. The trailer revealed that Kanye and Kim's relationship will be featured on the show.
See more photos of Kim in London...