Kim Kardashian Steps Out In A See-Through Mesh Blouse, Skintight Leather Pants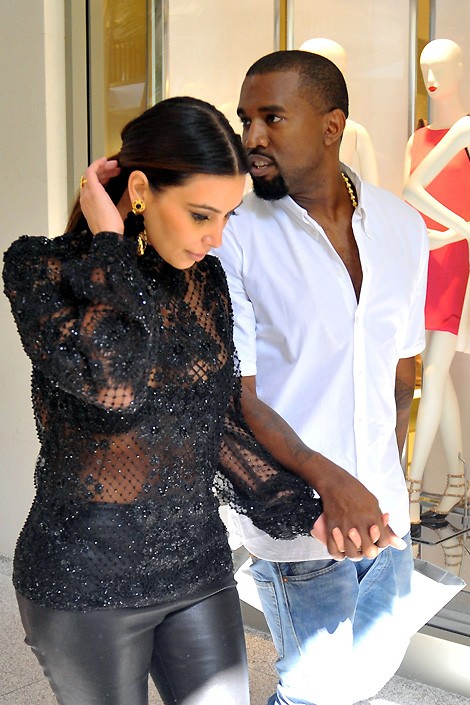 Kim and Kourtney Kardashian went to Bar Harbor Restaurant in Miami, Florida, with their boyfriends Kanye West and Scott Disick on Wednesday.
Kim looked like she was dressed up to go to a club, not out to lunch. She wore a black sequined mesh blouse that revealed her black bra underneath, leather pants, and peep-toe heels. Kanye went casual with blue jeans, a white button-down shirt, and black and red sneakers. Kourtney opted for a white and black dress, while Scott looked snazzy in a beige suit.
Over the weekend Kim and Kanye celebrated Halloween early by dressing up as a sexy mermaid and sailor. One thing is for sure - no matter where she goes and what she wears, Kim draws attention to herself.
See more photos of Kim, Kanye, Kourtney & Scott...