Kim Kardashian Stared At Her Lady Parts After Giving Birth, Wants To Pose Naked Again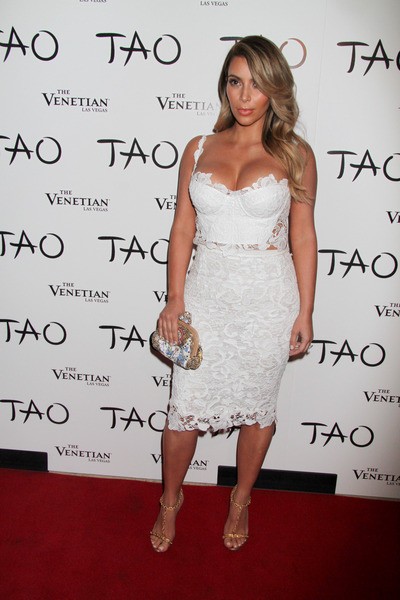 Revenge is a dish best served cold. Kim Kardashian wants to prove to the world that she's still hot after giving birth to daughter North. Her plan? Pose naked for Playboy magazine.
The reality star, who got engaged to her baby daddy Kanye West on her 33rd birthday last week, first posed for the men's magazine in 2007. And she wants to show off her post-baby body after she's lost all the weight.
On Sunday night's episode of "Keeping Up With The Kardashians," she told her sister Khloe: "I just wanna come out to the world, like, naked and be, like, 'I look so hot. I'm back! You all called me a whale, Shamu, a cow...'"
After giving birth, Kardashian made sure things were back to normal by inspecting her nether regions. "When I came back from the hospital, the first thing I did was go and look at my vag in the mirror and it looks better looking than before," she explained.
Meanwhile, Kardashian and West are reportedly planning to wed next summer.  The rapper proposed at San Francisco's AT&T Park stadium on Oct. 21. He hired an orchestra and had a fireworks display light up the sky as he asked his lady love for her hand in marriage.