Kim Kardashian Squeezes Into Unflattering Leather Leggings For Flight Out Of LA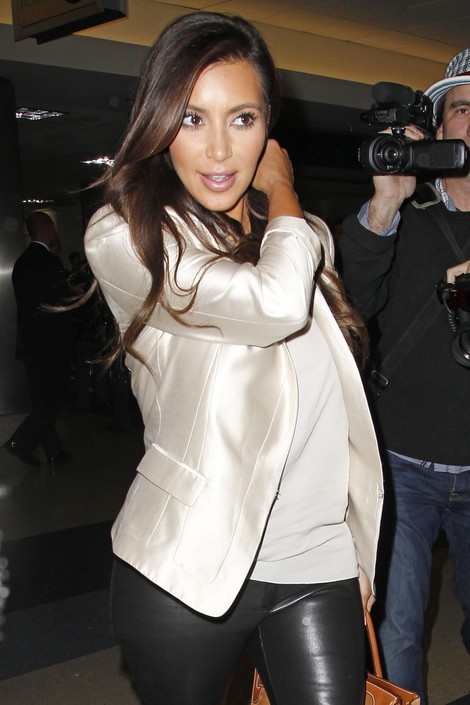 We spotted Kim Kardashian showing off her assets in tight leather leggings and a white jacket as she caught a flight out of LAX in Los Angeles on Tuesday.
Earlier in the day she tweeted: "Woke up today irritated & annoyed. Not sure why. Gonna workout, maybe that will make me feel better."
The reality star recently made headlines for tweeting about the Israeli and Palestinian conflict. She later deleted tweets and issued an apology, writing, "I want to own up to and explain that earlier today I sent out two tweets about saying prayers for the people in Palestine and Israel and after hearing from my followers, I decided to take down the tweets because I realized that some people were offended and hurt by what I said, and for that I apologize."
See full body and backside shots of Kim on the following pages...