Kim Kardashian Slams Brother Rob's Ex-Girlfriend Adrienne Bailon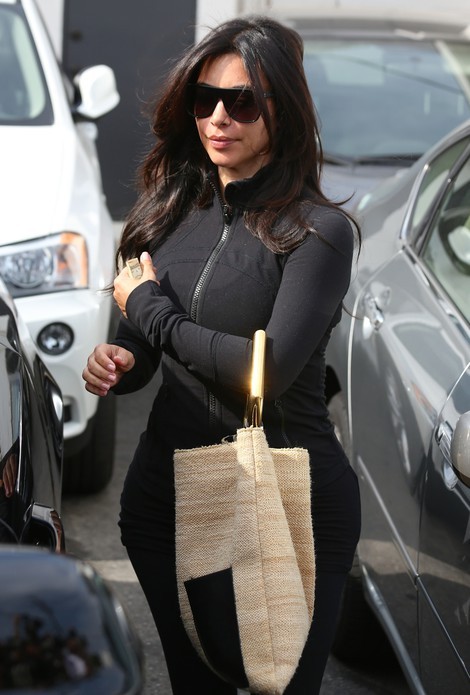 Kim Kardashian is standing up for her brother Rob after his ex-girlfriend Adrienne Bailon slammed him in an interview with Latina magazine.
The former Disney actress told the publication she regrets dating the "Keeping Up With The Kardashians" star and hates being blamed for their break up. "To this day, people will still say, 'You ruined Rob's life,' and I'll think, 'Damn, I was still playing with Barbie dolls when I met him,'" she explained.
"It's common knowledge that he cheated on me. It always bothered me that people were like, 'Pero (but), why couldn't you forgive him?' Why are women always the ones who have to forgive? If you cheated on a man, he would be like, 'You're disgusting, and I want nothing to do with you.' But women, we're supposed to be like, 'He messed up. He made a mistake.'"
She added, "In my situation, it wasn't like, 'Oh my God! I made a mistake!' He strategically planned things out so that he could cheat on me, and that to me was so disloyal."
The couple dated for two years and broke up in 2009.
Kim responded to the article on Twitter, writing: "Funny how she says being with a Kardashian hurt her career yet the only reason she has this article is bc (because) she is talking about a Kardashian... #LetItGoooooLetItGoooooo (FROZEN VOICE)...So sad when people try to kick my brother when he is down #FamilyForever."
Rob, meanwhile, has been making headlines in recent months for his alleged alcohol and drug abuse issues.
Proud to announce that @Adrienne_Bailon is our new cover star! #AdrienneOnLatina http://t.co/SyvmFk3Xy5 pic.twitter.com/Ilvi94bjtc

— Latina Magazine (@Latina) July 29, 2014