Kim Kardashian Sizzles In Sequins At Brother Rob's Las Vegas Birthday Party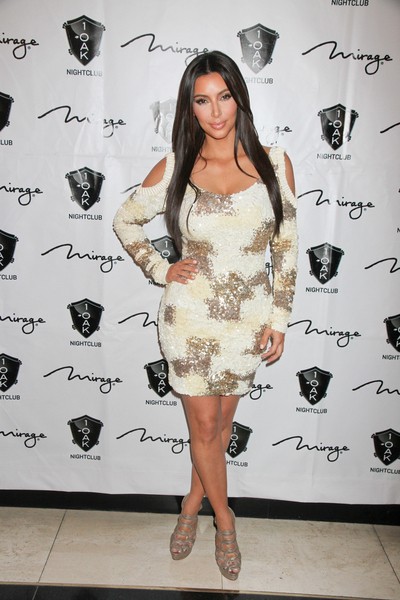 Kim Kardashian celebrated her brother Rob's 25th birthday at 1Oak Nightclub in Las Vegas on Friday. The reality star looked sexy in an ivory, silver and gold sequined dress with cut outs on the shoulders.
The reality star made headlines this week for a war of words with "Mad Men" star Jon Hamm.  The actor told Elle magazine, "Whether it's Paris Hilton or Kim Kardashian or whoever, stupidity is certainly celebrated. Being a f---ing idiot is a valuable commodity in this culture because you're rewarded significantly." He later said his words were taken out of context.
Kim defended her fame on twitter: "Calling someone who runs their own businesses, is a part of a successful TV show, produces, writes, designs, and creates, 'stupid,' is in my opinion careless."
Well, in Sin City she seemed nonplussed by the criticism.  All smiles, the star posed for pics with her brother and mother.
Check out more photos of Kim and her family...